Rahul Gandhi's Bharat Jodo Yatra to enter Ghaziabad today; police issues traffic advisory
After completing 10 km in Delhi, Rahul Gandhi's Bharat Jodo Yatra will enter Uttar Pradesh through Ghaziabad's Loni and will proceed towards Baghpat.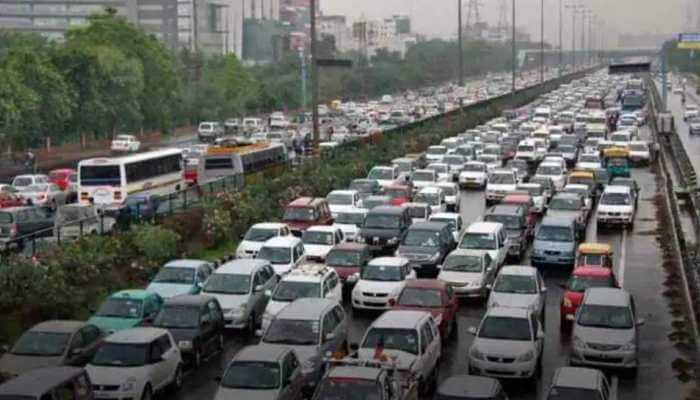 For Rahul Gandhi's Bharat Jodo Yatra, which will begin in the city's centre and cross into Uttar Pradesh near Ghaziabad's Loni, the Delhi Police has issued traffic instructions. The advise states that the Congress Yatra will start on Tuesday at around 10 am near Marghat Wale Baba, Hanuman Mandir, close to Red Fort, and end at Loni Border at about 12 pm. The Yatra will travel via the Iron Bridge-Shastri Park Metro Station, Old GT Road, Furniture Market, Ansari Road, Maujpur, Babarpur, Wazirabad Road, and Gokulpuri Police Station on its way to the Loni roundabout.
A large number of pedestrians and vehicles are expected to join the Yatra at various points along the route, police said. Shyama Prasad Mukherjee Marg, Netaji Subhash Marg, Ring Road/MGM Marg, the road from Hanuman Mandir to Old Iron Bridge, Geeta Colony/Pushta Road, Ansari Road, GT Road, Jafrabad main road, Wazirabad Road, and Loni Road will be affected due to the Yatra, it said.
Also read: Ashram Flyover shut: Paan, tea sellers manage traffic for commuters amid rush
Traffic is expected to remain heavy from Chhata Rail Chowk, Red Fort, SPM Marg, Old Iron Bridge, Pushta Road, Ansari Road, on GT Road from Yudhishthir Setu to Seelampur T-Point, from Shahdra Flyover to Loni Gol Chakkar on Wazirabad Road and Loni Road, it stated. Police requested the commuters to cooperate by avoiding or bypassing the affected roads, and using public transport.
There will be a "graded and dynamic diversion" to ensure smooth traffic. The advisory advised people going towards ISBT/railway stations/airports on Tuesday to plan their travel with sufficient time.
The march entered the national capital on December 24. According to Uttar Pradesh Congress leaders, the march will enter the state on January 3 and cover a distance of 120 kilometres before crossing over to Haryana on January 5.
AICC general secretary (communications) Jairam Ramesh had earlier said that the Yatra, which is currently on a winter break, will resume from the Hanuman Mandir in Delhi's Kashmere Gate on January 3 and enter Ghaziabad in UP around noon.
With PTI inputs
Live Tv