Experts evaluating Pilot's ATC communication in India lack skills themselves, claims SHOCKING report
Aviation experts claim that examiners that assess pilots' ATC communication skills miss out on field experience and lack the skills to operate radio devices on a plane.
Pilots' ATC communication skill evaluators are under question by experts
Expert claims evaluators themselves lack field experience
Ministery admits examiners have no experience of handling radio devices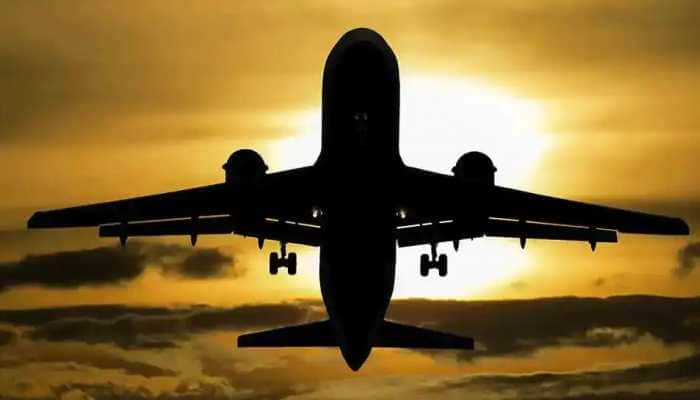 Questions have been raised on evaluators examining pilots' ATC communication skills, while they are granted licences. Aviation experts are raising questions on examiners' incompetence in assessing the communication of a pilot. While pilots are trained for exercising efficient communication with air traffic controllers, they have to undergo a test post-training to obtain their Radio Telephony Restricted License or RTR(A). This test is conducted by the Ministry of Communication's Wireless Planning & Coordination (WPC) wing. After all, the communication between pilots and ATC is a crucial pillar in the aviation industry, this comes out as an important concern from experts.
Aviation experts allege that the chief examiners who interview these aspiring pilots have no hands-on experience. They also demand that the aviation regulator, the Directorate General of Civil Aviation (DGCA), should be handed over the responsibility to conduct the RTR(A) test.
Also read - Paris-bound Air India flight makes EMERGENCY LANDING in Delhi after developing technical snag: All Safe
Once a candidate clears RTR(A) test, he becomes eligible to get Flight Radio Telephone Operator (FTRO) license from the DGCA. Without an FTRO license, a candidate cannot get a commercial pilot's license (CPL) from the aviation regulator.
"Since the screening process is off the mark, flight training institutes (being aware of the shortcomings) compromise with the high training standards," Captain S S Panesar, ex-pilot and former director of flight safety and training of erstwhile Indian Airline, said.
"This results in instances of communication goof-ups between pilots and ATC which jeopardises air safety," he said.
Experts further say that instead of giving emergency situations to pilots and asking them how will they communicate with ATC, officials of WPC make the candidates draw diagrams of satellites, optical fibre used in data cable, and ask the definition of 2G and 3G, among others.
"These are irrelevant questions," Panesar said, adding that he filed an application under the Right to Information Act (RTI) to the Ministry of Communication to find out the background of the chief examiners.
He said the ministry admitted that the examiners have no experience in handling radio equipment fitted in an aircraft while it is flying or on the ground.
The ministry, responding to Panesar's application, said that these chief examiners have the "basic qualification of graduate in Engineering, or MSc with electronics as a special subject and have wide experience of working with various communication systems spanning over more than at least 20 years".
"The examiners monitor various radio communications, including aeronautical communication, and have the basic qualification of diploma. They do not operate radio RT equipment fitted in an aircraft while the aircraft is flying or on the ground," the response added.
Also read - Cabinet APPROVES 'Manohar International Airport – Mopa, Goa' NAME for Goa's second airport
However, Arun Kumar, Director General, DGCA, told PTI that the aviation regulator is also associated with the process. "Our experts participate in the conduct of the examination," he said.
The experts argued that these DGCA experts, who participate in these exams, also come from technical backgrounds like air navigation services (ANS), among others.
Captain Charanvir Singh Randhawa, secretary, Federation of Indian Pilots, seconds Panesar and says getting an RTR (A) license is a herculean task as the questions asked by the instructors are vague and irrelevant from a pilot's point of view.
"Moreover, students are disqualified if demands for money are not met. They are also not selected as questions outside the syllabus are asked. The syllabus is totally outdated and not according to the norms required for pilot testing," he said.
"Representations by pilots on the issue have fallen on deaf ears. Also, efforts to put this examination system under DGCA have failed as there are vested interests of personnel from WPC," he claimed.
Capt Randhawa feels that there is an urgent need for getting this examination system under DGCA, revising syllabus by Flight Standards Directorate (FSD) of the DGCA, among other measures. "These steps will end the red-tapism and agony of obtaining RTR(A) by pilots," he said.
Highlighting the practice in developed countries like the UK, veteran pilot Amit Singh, who runs an NGO -- Safety Matters Foundation -- said in developed countries both RTR(A) and FTRO licenses are awarded by the aviation regulators only.
Professionals engaged in training pilots say that the practice of RTR(A) exams has been there with WPC for a very long time, but over a period of time, its standard has deteriorated and now candidates are cleared on the basis of whims and fancies of the examiners.
"Both the Ministry of Civil Aviation (MoCA) and DGCA are aware of the issue and in June 2022, the MoCA had moved an office memorandum to shift RTR(A) exam from the WPC to DGCA," a ministry source informed.
He added, "It involves changes in the legal framework such as the Aircraft Act and Rules, The Indian Wireless Telegraphy (Commercial Radio Operator Certificate of Proficiency and License to Operate Wireless Telegraphy) Rules, among others. Probably, due to these reasons, the transfer is being delayed."
Retired air commodore B S Siwach, a veteran with distinguished recognitions such as the Ati Vishisht Seva Medal and Yudh Seva Medal, says that even Air Force pilots, who have thousands of hours of flying experience, have to go through this process to get CPL.
He suggests that till the time the legal framework is amended, the examiners should be given hands-on training so that they will understand aviation phraseology.
With inputs from PTI
Live Tv