Congress-JDS to fight Lok Sabha election together, seat sharing for pre-poll alliance to be finalised soon
Gowda said that the seat-sharing formula will be finalised by the next 10 days.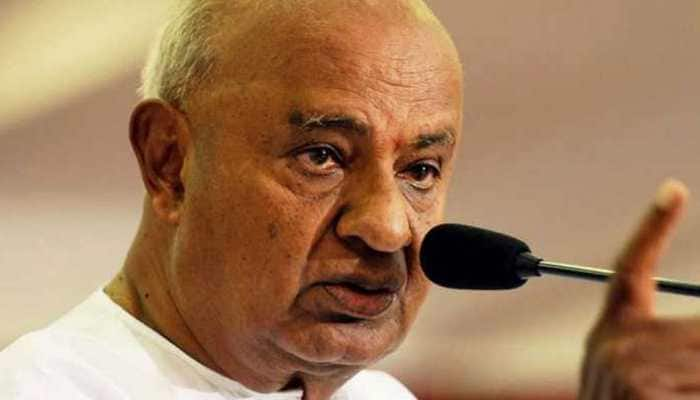 Bengaluru: Former prime minister and JD(S) chief HD Deve Gowda on Sunday said that he has agreed to form a pre-poll alliance with the Congress to contest the Lok Sabha election in Karnataka. As the yet-to-be-formed Congress-JD(S) alliance has decided to share seats, the seat-sharing formula will be finalised by the next 10 days.
"I have agreed to join hands with Congress to again revive secular forces. We are going to share the seats, that is going to be finalised in the next one week or ten days," Gowda said.
In November last year, the Congress and JD(S) jointly swept the Karnataka by-election, winning four out of the five seats and decimating the BJP. Soon after the win, Karnataka Chief Minister HD Kumaraswamy had said in a press conference that his party in alliance with Congress would look to win all 28 Lok Sabha seats in the Lok Sabha election.
Kumaraswamy had said, "This election was the first step. There are 28 LS seats, we'll work with Congress to win all of them, that is our goal. This is not an empty boast just because we have won today. This is the confidence of people in us. This win is not making us arrogant".
Taking a jibe at the BJP, he had further added, "I congratulate Congress leaders in the state & at the Centre. I also congratulate JDS state leaders & workers who worked towards this win. BJP calls JDS-Congress coalition 'Apavitra Maitri', today that contention has been nullified."
(With inputs from ANI)