Mahendragarh: Tremors were felt in Delhi, NCR region after earthquake hit Haryana on Monday.
The epicentre was Haryana's Mahendragarh.
The quake struck around 2:50 PM.
The magnitude of the earthquake on Richter scale was 3.5.
According to Preliminary Earthquake Report details available on on IMD's website, the intensity was slight.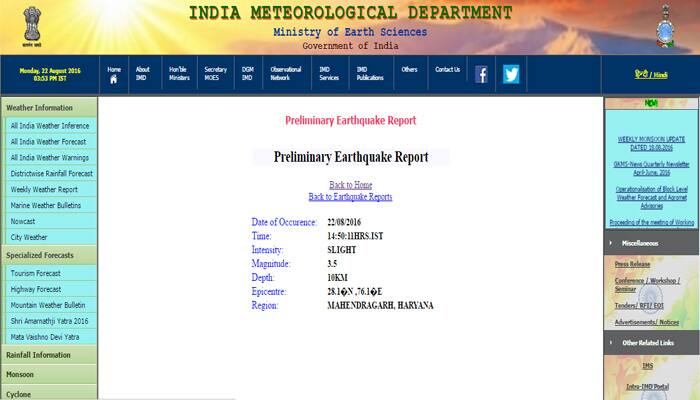 (More details awaited)