Burkina Faso terror attack: In Pics
Attackers struck an upscale hotel popular with Westerners in Burkina Faso's capital late Friday, fueling the recent political turmoil in the West African country. Three hours later, gunfire could still be heard as soldiers in an armored vehicle finally approached the area.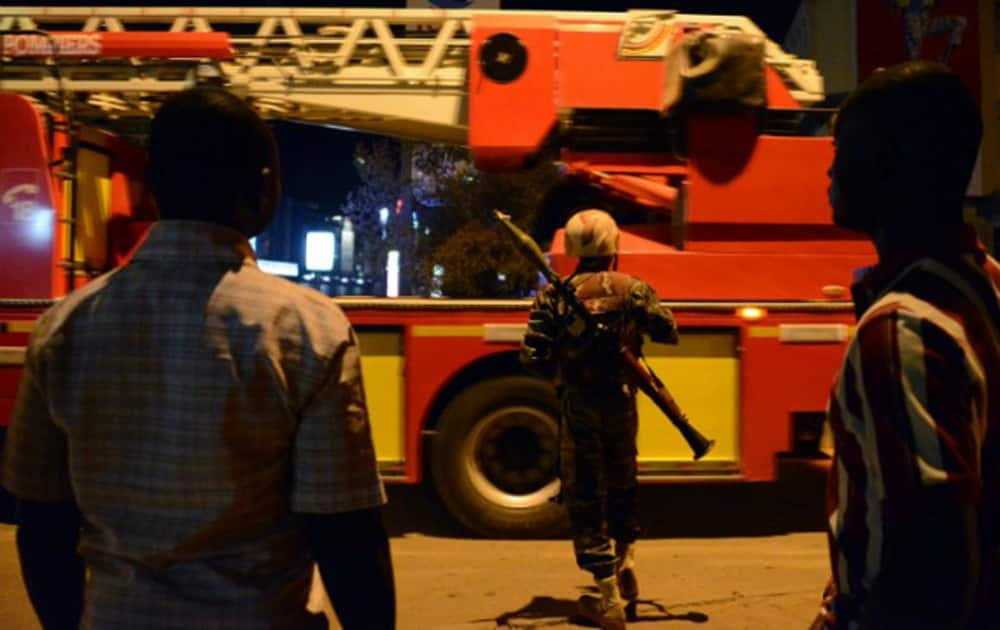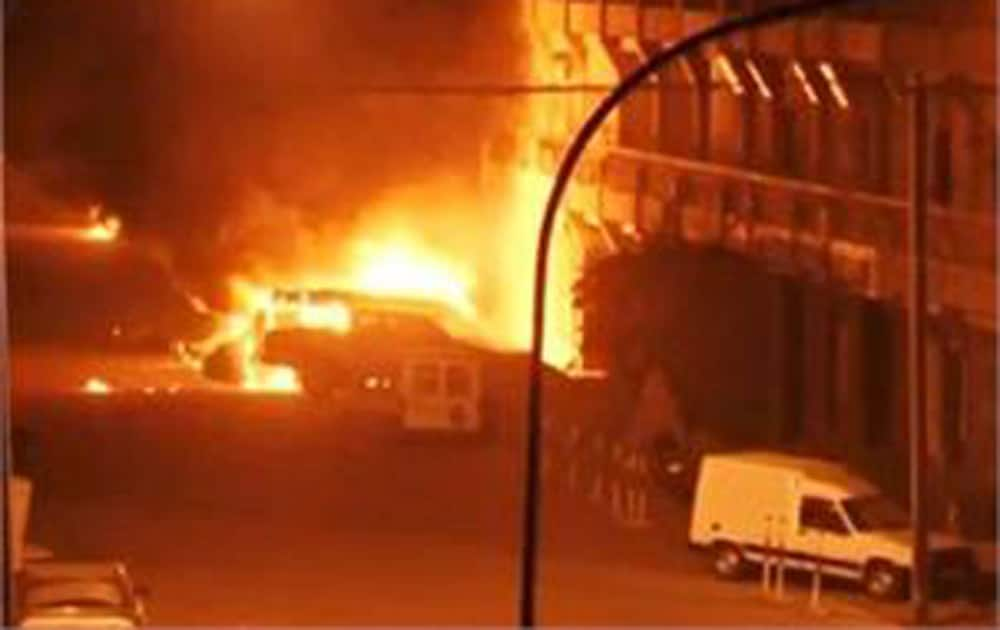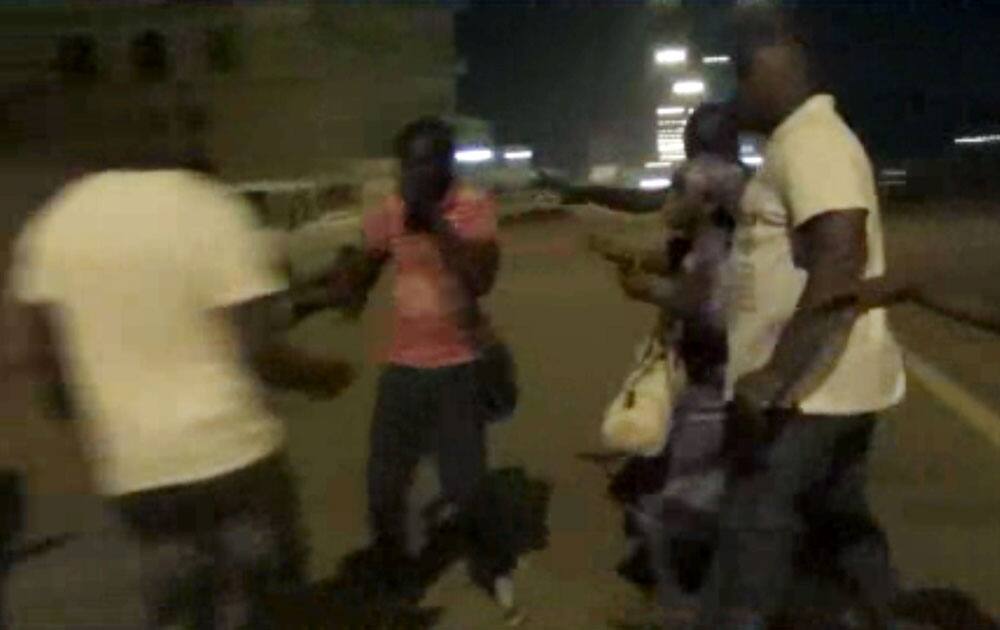 PLAIN-CLOTHED POLICEMEN LEADS PEOPLE AWAY NEAR THE SPLENDID HOTEL IN OUAGADOUGOU, BURKINA FASO. THE SITE INTELLIGENCE GROUP REPORTS THAT AN AL-QAIDA AFFILIATE IS CLAIMING RESPONSIBILITY FOR THE ONGOING SIEGE ON AN UPSCALE HOTEL AND CAFE IN BURKINA FASO'S CAPITAL WHERE AN UNKNOWN NUMBER OF HOSTAGES ARE BEING HELD.