Here's when Mira Rajput first met Shahid Kapoor—Deets inside
Mira is now a proud mommy to Misha and Zain Kapoor.
New Delhi: The pretty-looking Delhi girl Mira Rajput got married to Bollywood superstar Shahid Kapoor on July 7, 2015, in a private ceremony in Gurgaon and that's when a million hearts of the female fans were broken. Mira is now a proud mommy to Misha and Zain Kapoor.
The camera-shy Mira swooned into the world of social media officially a few months back and was welcomed by her hubby dearest. Now, she is an avid user of the medium and has a massive 1.5 million followers on the photo-sharing site.
Recently, she conducted a chat session on Instagram and during the interactive one-on-one, a fan asked her, 'What was it like meeting Shahid for the first time, considering he is a star? To which she replied by saying, "Just like meeting anyone for the first time. Interesting. It was actually when I was 16 and we were at a common family friend's house for a concert by a Sufi singer. Both our dads love that kind of music."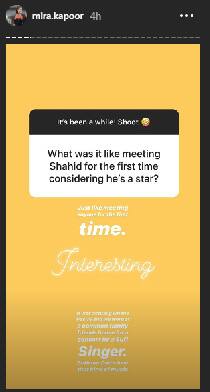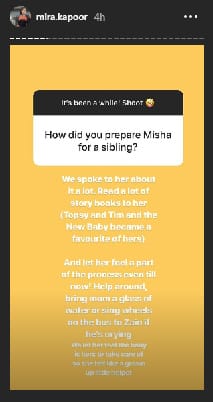 Another one asked her how did she prepare Misha for a sibling, she revealed, "We spoke to her a lot about it. Read storybooks to her (Topsy, Tim and the New Baby became a favourite of hers). And let her be part of the process even now. Help around, bring mom a glass of water or sing wheels on the bus to Zain if he's crying. We let her feel the baby is hers to take care of so she felt like a grown-up."
Live Tv