Chhattisgarh elections: Congress fields Vajpayee's niece against Raman Singh
Karuna Shukla was associated with BJP for three decades before parting ways and joining Congress in 2013.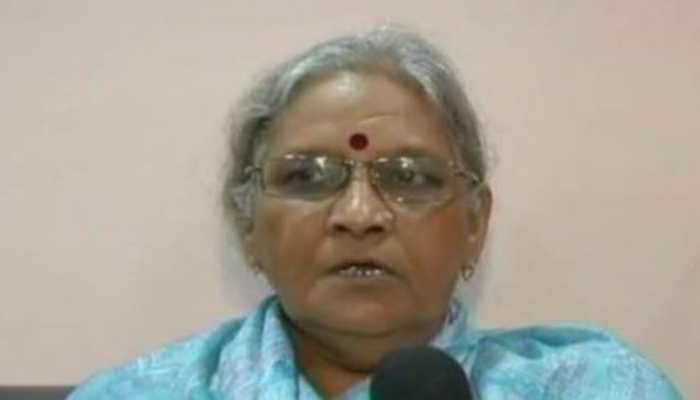 Congress on Monday announced that Karuna Shukla, Atal Bihari Vajpayee's niece, will take on Chhattisgarh CM Raman Singh from Rajnandangaon in the first phase of the upcoming state assembly elections.
Shukla's name was among the six candidates announced by the party for the first of two polling phases in Chhattisgarh. Shukla has previously represented Janjgir constituency and was a former member of BJP before parting ways in 2013 after an association of three decades. In the 2014 Lok Sabha elections, she had been defeated by BJP's Lakhan Lal Sahu from the Bilaspur constituency.
Shukla's biggest test though is in front of her.
Raman Singh is a seasoned politician and a veteran of BJP who has enjoyed three terms as the state's CM since taking over office from Ajit Jogi in 2003. He has already said anti-incumbency won't be a factor in the upcoming elections and is confident that the work he has done as CM over the years will bring him back to power for yet another term.
While the BJP has announced names of 77 candidates in its first list for elections in the state, Congress previously announced 12 names and added six more to the list on Monday. By propping Shukla against Raman Singh, there is an indication that the party may be looking at her relation to iconic leader Vajpayee - who passed away earlier this year - to woo voters with. The other names announced - along with Shukla are that of Girwar Janghel (Khairagarh), Bhuneshwar Singh Baghel (Dongargarh-SC), Daleshwar Sahu (Dongargarh), Channi Sahu (Khujji) and Indra Shah Mandavi (Mohla-Manpur-ST).
Voting in the first phase of elections here would take place on November 12 while voting in the second phase would be on November 20. Counting would take place on December 11.
Live Tv