Auronum® Offers Increased Options for Investors and Collectors to Protect Their Wealth
British Precious Metal Dealer Offers Foreign Coins and Rare Numismatics in Addition to Gold, Silver, and Platinum Bullion.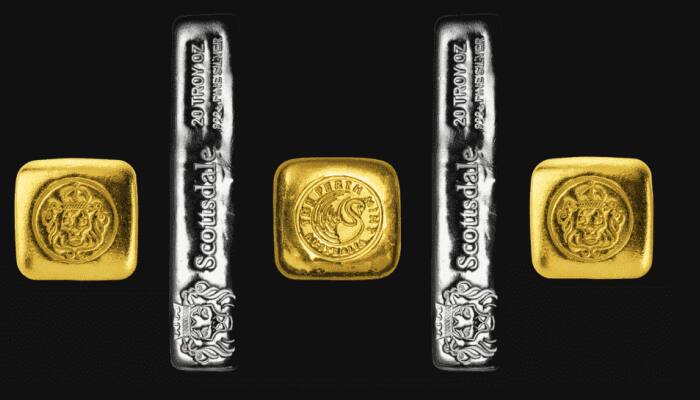 In today's uncertain economic climate, more and more investors are turning to gold as a solid store of value. Auronum®, a British precious metal dealer, is at the forefront of this trend and is expanding their offerings to help investors protect their wealth.
Auronum specializes in gold, silver, and platinum bullion and is committed to providing customers with the highest quality products at competitive prices. Their gold bullion coins are manufactured by internationally trusted mints and are available at low premiums, making them an attractive option for investors. All of their gold coins are free from VAT and some British coins, such as the Gold Britannia and Gold Sovereigns, are even exempt from capital gains tax in the UK.
The company also offers premium prices for gold bullion, recognizing the importance of gold as a store of value and wanting to make it more accessible to the public. "We believe that everyone should have the opportunity to invest in gold and protect their wealth, especially in times of high inflation or currency collapse," says Levi, the founder of Auronum.
To further meet the needs of investors and collectors, Auronum is now also a leading supplier and buyer of foreign gold coins. They also supplies of rare and hard-to-find gold numismatic coins, providing a wide range of options for collectors.
Auronum is dedicated to providing the highest level of customer service, and all gold coins and bars are authenticated with specialist equipment to ensure that customers are buying only genuine products.
The expansion of Auronum's offerings is a noteworthy development for precious metal enthusiasts as it provides a wider range of options to protect their wealth during uncertain economic times. Investors looking to add gold to their portfolio or collectors looking for rare and unique coins should visit Auronum's website at https://auronum.co.uk/ to learn more about their expanded offerings and services. With gold prices remaining near record highs in many currencies, now is the perfect time to invest in gold bullion to protect your wealth.
(Above mentioned article is a Consumer connect initiative, This article is a paid publication and does not have journalistic/editorial involvement of IDPL, and IDPL claims no responsibility whatsoever.)
Live Tv