IAF Jaguar jet suffers bird hit, lands safely in Ambala
IAF Jaguar jet suffers bird hit, lands safely in Ambala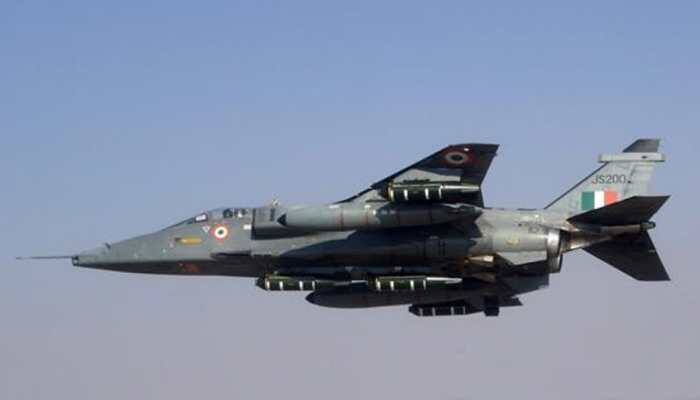 AMBALA: An Indian Air Force (IAF) Jaguar jet suffered a technical glitch after one of its engines failed following bird hit on Thursday morning. The pilot jettisoned fuel tanks of the aircraft and managed to land it back safely at Ambala Air Force Station base.
Small practice bombs jettisoned by the jet has also been recovered.
Initial reports elaborated on a loud explosion near the residential area and airforce base wall. Eyewitnesses also observed something falling from the aircraft. Billows of black smoke immediately spread around the area. Ambulance, fire brigade, and Air Force officers rushed to the scene.
A search operation has been initiated in the residential areas by Air Force officials and local police.
Earlier this month, an IAF Jaguar aircraft on a routine training mission from Jamnagar crashed in Gujarat's Kutch. The pilot, Air Commodore Sanjay Chauhan, lost his life in the crash. The mishap took place in Bareja village near Mundra in Kutch.
A day later, another IAF Jaguar aircraft developed a technical snag before landing at the Jamnagar airbase in Gujarat on June 8. The aircraft was on a routine training mission. The pilot was ejected to safety.
Jaguar is a twin-engine, single seater deep penetration strike aircraft of Anglo-French origin. It has a maximum speed of 1350 km /hr (Mach 1.3). It has two 30mm guns and can carry two R-350 Magic CCMs (overwing) along with 4750 kg of external stores (bombs/fuel).