SRIHARIKOTA: India`s heaviest rocket GSLV-Mk III, carrying cutting-edge communication satellite GSAT-29, was launched into the outer space from Satish Dhawan Space Centre in Sriharikota on Wednesday evening.
The Geosynchronous Satellite Launch Vehicle (GSLV-Mk III) is 43.4 metre tall and weighs 640 ton. 
All you need to know about GSAT-29
'Mission accomplished' tweeted ISRO, after the successful launch of the satellite.
Update #14#ISROMissions

Mission accomplished!#GSLVMkIIID2 launches #GSAT29 satellite successfully.@pmo

— ISRO (@isro) November 14, 2018
The countdown for the rocket launch began at 2.50 p.m. on Tuesday.
"This is GSLV-MkIII-D2 second developmental flight. It is going to launch very important and high throughput satellite GSAT-29. The satellite will be useful in Jammu and Kashmir and North East region for providing connectivity under the Centre's Digital India programme," said ISRO Chairman K Sivan.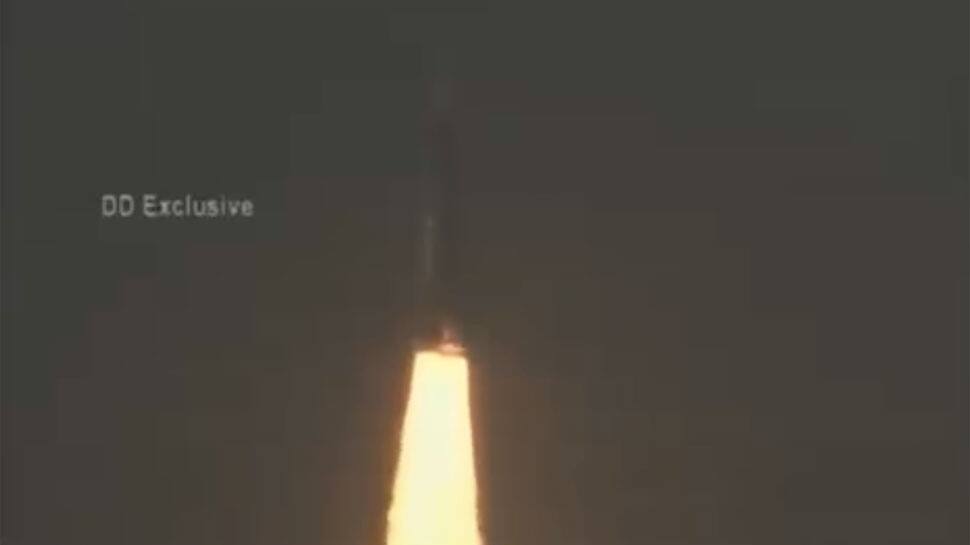 Within 16 minutes of lift-off, the rocket will sling the 3,423 kg GSAT-29 it Geo Transfer Orbit (GTO). Then the satellite will be lifted to the final Geo Stationary Orbit (GSO) at a height of 36,000 km from the earth.
The satellite will provide internet connectivity to Jammu and Kashmir and North East region under the Centre's Digital India programme.
With a design life of 10 years, the GSAT-29 satellite carries Ka/Ku-band high throughput communication transponders intended to meet the communication requirements of users including those in remote areas.
In addition, several new technologies such as Q/V-band payload, data transmission through optical communication link will be demonstrated. This will help in realising future advanced satellites, ISRO said.
LIVE Now: Launch of GSLV Mk-III D2/ GSAT-29 Mission from Satish Dhawan Space Centre (SHAR), Sriharikota https://t.co/nIwBVLhaBx

— PIB India (@PIB_India) November 14, 2018
The GSLV-MkII D2, a three-stage launch vehicle, also holds a lot of promise. "This vehicle (GSLV-MkIII) is going to launch the Chandrayaan-II and also the manned mission. We are getting prepared for that," said Sivan. ISRO's Chandrayan -II is hoping to send an orbiter, lander and rover to the moon by early January of 2019.
With agency inputs