27 January 2016, 16:49 PM
Australian Open, men's semi-final:
1) Roger Federer vs Novak Djokovic
2) Andy Murray vs Milos Raonic
27 January 2016, 16:48 PM
Milos Raonic has created history. With his 6-3 3-6 6-3 6-4 win over Gael Monfils, he has become the first Canadian man to reach the semis of Australian Open 2016.
27 January 2016, 14:50 PM
In another men's quarterfinal match, Milos Raonic has won the first set 6-3 against Gael Monfils.
27 January 2016, 14:05 PM
Despite some resistance from Ferrer, Murray prevailed with a 6-3 6-7 6-2 6-3 win!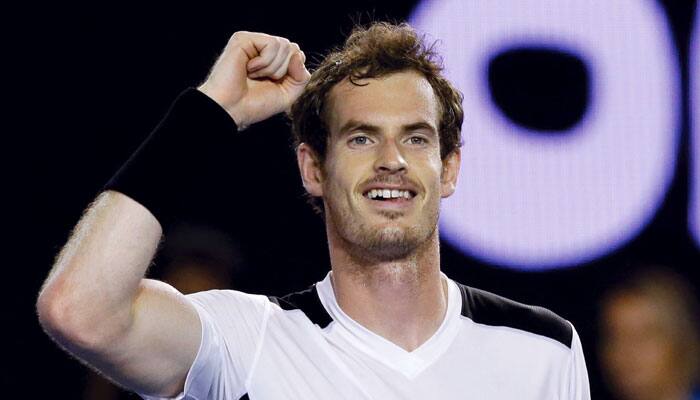 27 January 2016, 12:20 PM
In 42 minutes, Murray has won the third set against Ferrer.
27 January 2016, 11:58 AM
In the men's singles match between David Ferrer and Andy Murray, the Scot sealed the first set 6-3 in no time. But considering the fighter that he is, the Spaniard fought back hard in the second set, stretched Murray to his limits and eventually won it 7-6.
27 January 2016, 10:10 AM
In another women's quarterfinal, Johanna Konta defeated Zhang Shuai 6-4 6-1, By doing so, she has become the 1st British woman to reach a major semifinal since 1983.
27 January 2016, 08:38 AM
Matches to watch out for at Rod Laver Arena today:
David Ferrer vs Andy Murray
Gael Monfils vs Milos Raonic
Martina Hingis & Sania Mirza vs Julia Goerges & Karolina Pliskova
27 January 2016, 08:34 AM
Angelique Kerber fought really hard in her quarterfinal match and registered a 6-3, 7-5 win over Victoria Azarenka. She has moved to her maiden Australian Open semifinal.