Lok Sabha election live updates: Congress workers calling me and saying they are with me, says Nitin Gadkari
Political parties are busy fine-tuning their election strategy even as the list of leaders switching political allegiances continues to grow.
With two weeks to go for the first phase of Lok Sabha election, India became a true space power by shooting down a low-earth-orbit (LEO) satellite 300 kilometres from the planet. The announcement was made by Prime Minister Narendra Modi on Wednesday.
While reactions to the achievement have been coming in thick and fast, political parties and leaders have also been busy through the day in campaigning and with fine-tuning their election strategy.
Thank you for joining us. Do come again on Thursday (March 27) for election live updates.
Here are the updates from Wednesday (March 27):
* Union Minister Nitin Gadkari said at a public meeting in Nagpur that Congress workers are calling him and saying that he will surely win from Nagpur in Lok Sabha election. Gadkari added that the Congress workers are saying him that physically they might be campaigning for Congress but mentally they are with him.
* Priyanka Gandhi Vadra on Wednesday said that she will contest Lok Sabha poll if her party asks her to. She, however, added that she has not decided over this matter, adding that her only wish is to work for the Congress.
* CPI-M writes to EC over PM Modi's address to the nation on 'Mission Shakti', saying the announcement by PM Modi comes in the midst of the ongoing election campaign and the PM himself is a candidate. The CPI-M claims that it is a violation of the Model Code of Conduct.
* Odisha's Biju Janata Dal (BJD) released another list of candidates for Lok Sabha Elections 2019, Pinaki Mishra to contest from Puri against BJP leader Sambit Patra.
* Congress general secretary for Uttar Pradesh East Priyanka Gandhi on Wednesday said that Rahul Gandhi will be the PM if Congress comes to power after Lok Sabha poll.
* TMC supremo Mamta Banerjee has released her party's manifesto for Lok Sabha poll and in the manifesto the TMC has promised to probe demonetisation and review GST if the opposition alliance comes to power after the election.
* BJP President Amit Shah confirmed that Giriraj Singh will contest from Begusarai.
* Prime Minister Narendra Modi will address a rally at Uttarakhand's Udham Singh Nagar district on Thursday.
* PM Modi spoke to the scientists involved with the successful conduct of Mission Shakti via video conference after addressing the nation.
* While congratulating DRDO scientists, Congress says building blocks of ASATs were placed during UPA regime in 2012. Arun Jaitley says while scientists had the capabilities back then, the government of the time had not permitted them to act on it.
Well done DRDO, extremely proud of your work.

I would also like to wish the PM a very happy World Theatre Day. — Rahul Gandhi (@RahulGandhi) March 27, 2019
* Urmila Matondkar joins Congress, welcomed to the party by Rahul Gandhi.
* Anshul Verma, BJP's sitting MP from Hardoi, joins Samajwadi Party (SP).
* EC sources tell PTI that PM Modi's announcement is not a poll code violation.
* BJP releases a list of three candidates for Gujarat. Parbatbhai Patel to contest from Banaskantha, Ramesh Dhaduk from Porbandar, and Ratan Singh from Panchmahal: ANI
* Click here to know all about anti-satellite weapon systems.
* Union minister Nitin Gadkari sends his wishes to Indian scientists. "Congratulations to all the scientists for carrying out 'Mission Shakti' successfully. India is moving fast towards becoming a world leader and under PM Modi's leadership, it is on its way to not only become a 'super economic power', but also a 'super science power'.
* "Only three countries in the world have this capability - US, Russia and China."
* "We are contantly working for the security and prosperity of the people of India."
* "A-SAT missile will strengthen India's security and progress. This is not against anyone. We have always been against weapons in outer space and there is no change in this. Today's action does not violate any international law or bilateral agreement."
* "'Mission Shakti' operation was a difficult target to achieve which was completed successfully within three minutes of launch."
* "Today is 27th March. A while ago, India achieved a historic feat. India today registered itself as a space power. An anti-satellite weapon A-SAT successfully targeted a live satellite on a low earth orbit."
* PM Modi addresses the nation.
* Twitter abuzz with speculation on what PM Modi would be speaking on.
* PM Modi says he will address the nation at 1145hrs.
PM Modi tweets he will send an 'important message.'
???? ?????? ??????????,

?? ????? ???? 11.45 - 12.00 ??? ??? ?? ?????????? ????? ???? ?? ?? ??? ??????

I would be addressing the nation at around 11:45 AM - 12.00 noon with an important message.

Do watch the address on television, radio or social media. — Chowkidar Narendra Modi (@narendramodi) March 27, 2019
* Bhojpuri singer and actor Dinesh Lal Yadav 'Nirhua' joins BJP.
* Priyanka arrives in Amethi, welcomed with garlands.
* P Chidambaram defends Congress' NYAY scheme for the poor in the country if the party wins Lok Sabha election.
"We believe India has the capacity to implement this program. We have taken into account all factors - consumption patterns, varied incomes, what is required to keep a family above the poverty line."
"We believe that the Government of India has the ability to pay Rs 6,000 per month each to 20% of India's poorest families. We have consulted a number of economists on this and they broadly agree that it is possible."
"The scheme will be rolled out in phases. There will be an expert committee to design the scheme at each phase."
* EC sends notice to makers of film 'PM Narendra Modi.' (Read full report here)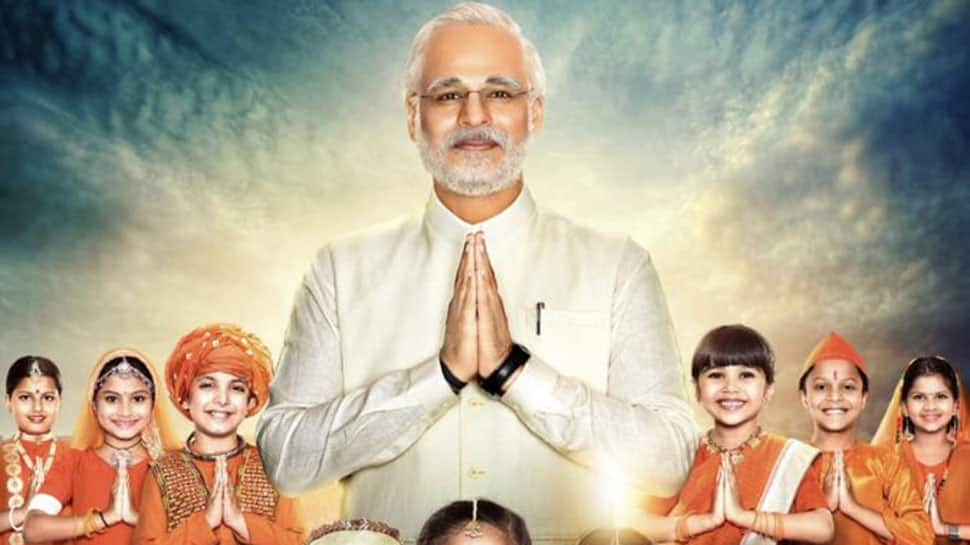 * Priyanka has reached Lucknow from where she will go to Amethi.
Congress General Secretary for eastern UP, Priyanka Gandhi Vadra arrives in Lucknow, to visit Amethi & Rae Bareli today & tomorrow and Ayodhya on 29th March. pic.twitter.com/2X1IyTxQiJ

— ANI UP (@ANINewsUP) March 27, 2019
* Sources say actor Urmila Matondkar will join Congress today at 1330hrs. She may be named as the party candidate from Bombay North.
* Election Commission asks Ministry of Railways and Civil Aviation Ministry to explain why tickets and boarding pass still have photos of PM Modi despite the Model Code of Conduct being in effect. (Read full report here)
* Verbal duel between BJP and Congress leaders is intensifying by the day. After Priyanka taking on Adityanath, the UP CM has hit back hard. In Andhra, Chandrababu Naidu has found support in Farooq Abdullah in his battle against YSR. Mufti has taken on the NDA government while Arvind Kejriwal has slammed Congress' Sheila Dikshit.
* PM Narendra Modi will lead BJP's campaign charge in Chhattisgarh from April 6. (Read full report here)
* Congress general secretary Priyanka Gandhi to arrive in Amethi and will hold a meeting with booth-level party presidents. Amethi is the parliamentary constituency of Rahul Gandhi.