Beirut: Expressing surprise at US Defense Secretary Ashtob Carter's comments, Iraqi PM Haider al-Abadi has said that his troops did have the will to fight but were fazed by the Islamic State's attacks, the effect of which he likened to that of a "small nuclear bomb".
Speaking to the BBC, Iraqi PM Abadi assured that his forces would retake the ISIS-captured city of Ramadi in few days, but added that more support was needed from international coalition partners.
Reacting to US Defence Secretary Ashton Carter's scathing comments on Iraqi troops lacking the will to fight the ISIS, PM Abadi said he was surprised as "(Carter) was very supportive of Iraq".
"I am sure he was fed with the wrong information," he told the BBC.
"It makes my heart bleed because we lost Ramadi, but I can assure you we can bring it back soon," he said.
Refuting Carter's comments, Abadi said that it was not that the troops lacked the will, but the impact of ISIS onslaught was like that of a small nuclear bomb.
"When faced with an "onslaught by Daesh [IS] from nowhere... with armoured trucks packed with explosives, the effect of them is like a small nuclear bomb - it gives a very very bad effect on our forces," said the PM as per the BBC.
In a harsh criticism of Iraqi forces, US Def Secretary Ash Carter in an exclusive interview to the CNN's "State of the Union" show said that Iraqi troops, despite being more in number, lacked the will to fight the ISIS and hence abandoned the city of Ramadi.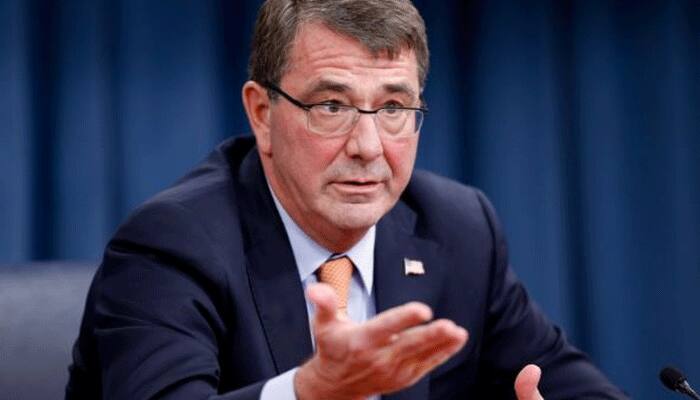 "What apparently happened was that the Iraqi forces just showed no will to fight...They were not outnumbered. In fact, they vastly outnumbered the opposing force, and yet they failed to fight, they withdrew from the site," Ash Carter told the CNN.
The US might have been forced to rethink its strategy in Iraq and Syria as the ISIS captured Ramadi in Iraq and took over the ancient heritage site of Palmyra in Syria, in what is the biggest gain by the extremists this year.
The US has been training Iraqi forces since 2011 when the US troops withdrew from the country.
The US has also been carrying air strikes against the ISIS targets in Iraq and Syria, but recent gains by the extremists have raised a question mark on the US strategy in tackling the rise of the ISIS.