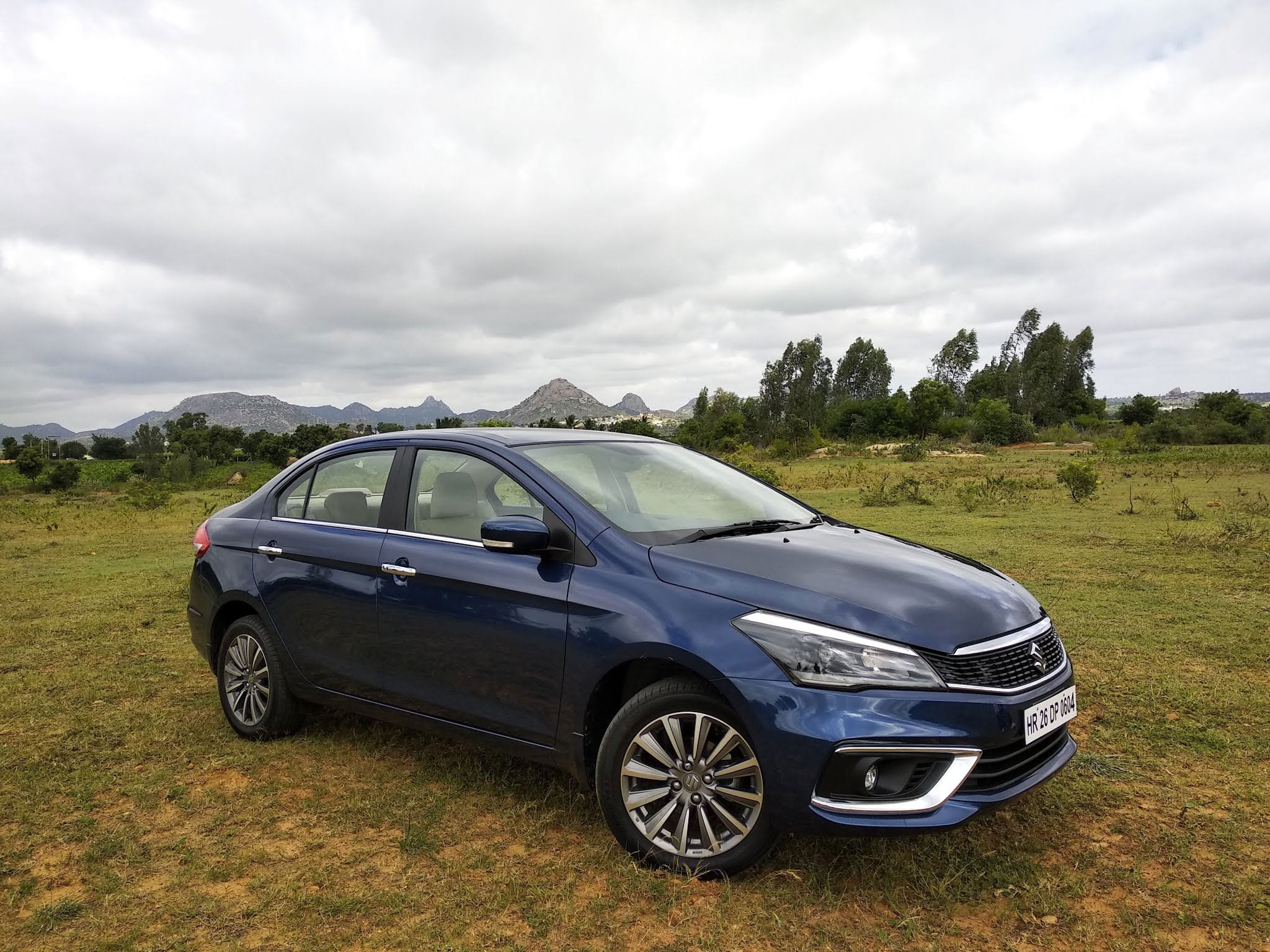 New Delhi: Toyota entered the sedan segment in the country with its Yaris debuting with much fanfare. The car bettered what its younger sibling Etios offered as well as aspired to be a mini Altis of sorts. And yet, its main competition was always going to come from its direct rivals in the C-segment - a segment dominated for years by Maruti Suzuki Ciaz.
Yaris has had one major factor working for it - novelty. For a company that dominates the large SUV segment courtesy Fortuner and the MPV segment courtesy Innova Crysta, Yaris was a bold move in a smaller segment that has not been too kind to Toyota. Frankly, the Etios and the Etios Liva are the only two smaller cars and they have barely kept afloat. Pinning its hopes on Yaris, Toyota then began 2018 on an optimistic note and it has worked to a certain extent.
In its own right, Yaris seeks to be more of an all-rounder with a touch of luxury rather than a hard-hitter with a flair for aggression. With its generous bumper which is home to a large front grille and the projector head lights - with LED DRLs - and LED fog lamps give the car an extremely stylish and contemporary appearance from up front.
The side profile - in comparison to the front - has a more stately appeal with a slightly front-leaning proportion that does not compromise with the looks. The 15-inch alloys too keep things simple and yet smart.
On the rear is where the Yaris appears just a tad bit converging from outside to in but most won't find much to complain about the rather stately design elements here courtesy tail lamps with LED strips.
Even on the inside, Yaris feels premium but - and thankfully - Toyota has not gone overboard anywhere. The dash follows a waterfall design philosophy and the confluence of leather, metal and chrome make for a pleasing visual appeal.  The quality of materials used is clearly commendable but that is what makes a fabric padding under the plush leather seats appear rather jarring. Nonetheless, the Yaris cabin is airy and deserves applause for hardly cutting corners.
Offered only in petrol but with CVT transmission, the Yaris has its priorities set. The 1.5-litre dual-VVTI engine churns out 105bhp of power and 140 Nm of torque which are respectable numbers for sure. What keeps things interesting is the trusty Toyota suspension that helps the Yaris handle speed breakers and potholes with characteristic ease. In this review, the CVT unit was thrown at typical city road adulations with purpose but each time, it managed to surface without much ado.
This, coupled with a class-leading control over NVH (noise, vibration and harshness) levels, a plethora of features like air pressure monitoring, hand gesture control for the infotainment, paddle shifters and plush seats - both in the front and the rear, make Yaris a strong contender in its segment.
What could hurt the Yaris staking a claim to be a hot favourite though is the new 2018 Ciaz.
The Ciaz - much like what Yaris seeks to be - is an all-rounder. It does not have the style of the Hyundai Verna or the legacy of Honda City. And yet, it has been a segment leader by miles and promises to continue driving up sales volumes for Maruti Suzuki.
That the Yaris is only offered in petrol means that it would go head-to-head with the new Ciaz which has a new 1.5-litre mild hybrid petrol engine which Maruti has named K15B. Essentially, it is all about a dual-battery set-up which promises even better fuel efficiency. In terms of power, the petrol Ciaz belts out 105hp while torque figures too are respectable at 138Nm. In this review, the Ciaz automatic felt more eager to be pushed rather than its Toyota counterpart although it did come at the cost of more bodyroll.
When put directly against each other, the styling on both the Yaris and the Ciaz leans on the understated side but the drive experience is rather unique with pluses and minuses for both. The Yaris is more predictable and a more comfortable car to be in even if the armrest juts out peculiarly. The new Ciaz remains spacious and the auto is more nimble on its feet than ever before.
In the end, it all comes down to pricing and this is where the Yaris surrenders randomly. Toyota have been far too optimistic in its pricing for the car - especially when some of the well-established and much like cars in the segment are cheaper.
Yaris J - Rs 9.29 lakh*
Yaris J CVT - Rs 9.99 lakh*
Yaris G - Rs 10.56 lakh*
Yaris V - Rs 11.7 lakh*
Yaris G CVT - Rs 11.76 lakh*
Yaris V CVT - Rs 12.9 lakh*
Yaris VX CVT - Rs 14.07 lakh*
A top-end variant of a car like Yaris - for all its features and premium interiors - hardly warrants an on-road price in excess of Rs 16 lakh. Especially not when rivals sedans and even compact SUVs have better pricing. Take the Ciaz petrol pricing for instance:
Ciaz Sigma - Rs 8.19 lakh*
Ciaz Delta - Rs 8.8 lakh*
Ciaz Zeta - Rs 9.57 lakh*
Ciaz Delta Automatic - Rs 9.8 lakh*
Ciaz Alpha - Rs 9.97 lakh*
Ciaz Zeta Automatic - Rs 10.57 lakh*
Ciaz Alpha Automatic - Rs 10.97 lakh*
In a car market which remains as price sensitive as ever, there needs to be a strong driving reason to shell out big bucks for an absolutely brand new car. And despite being a solid option both in terms of comfort and driving experience, the Yaris' pricing is what may well become its Achilles Heel even if brand Toyota does evoke more premiumness.
* All prices mentioned above are ex-showroom