Mumbai: The makers of one of the most awaited films of the year - Wanted - starring Bhojpuri superstar Pawan Singh - have unveiled the poster of the film.
In the poster, we can see a closeup of the actor and another image where he is riding a bullet. Going by the poster, it looks likely that it is going to be an out-and-out action film loaded with stunt sequences.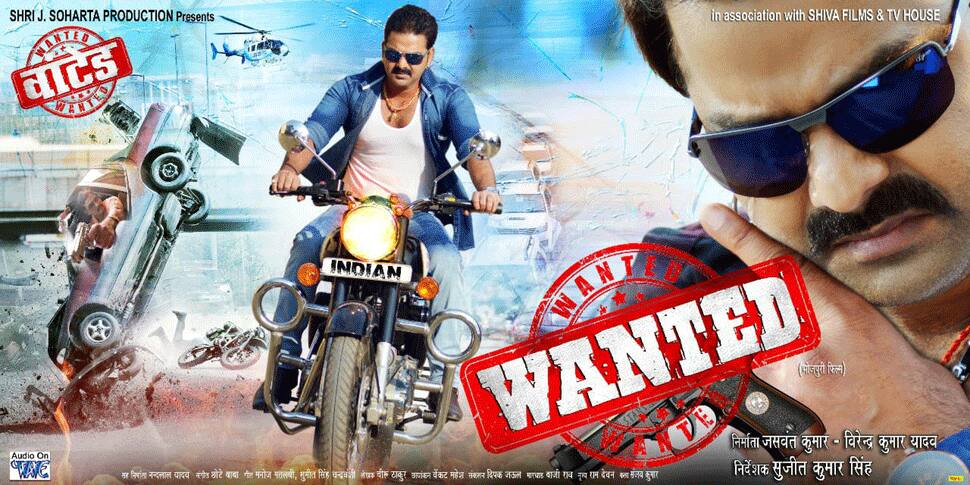 Directed by Sujeet Kumar Singh and produced by Jaswant Kumar, the film has been presented by the Shri J Soharta Productions banner.
The film's poster has garnered rave response from moviegoers. According to the trade experts, the film could be one of the costliest productions of the year and is expected to do brisk business at the Box Office.
The film has been written by Veeru Thakur. The music for the film has been composed by Chhote Baba while the songs have been penned by Manoj Matlabi and Sumit Chandravanshi. Mahesh Venkat is the cinematographers while the action sequences have been choreographed by Baji Rao. Ram Devgan has been roped in for choreography.
The film also stars Bengali Bala Mani Bhattacharya, Amrita Acharya, Brajesh Tripathi, Ayaz Khan, Bipin Singh, Jay Singh, Jassi Singh, Sweety Singh, Jayprakash Singh, Upendra Yadav, Vaishnavi Gupta, Deepak Sinha, Prem Dubey, Dhama Verma. Anup Lota, Govind Kumar, Ujjair Khan, Prakash Sharma and Jaswant Kumar.
The special songs in the film will feature Anjana Singh and Shreya Mishra.
The release date of Wanted will be announced soon.