New Delhi: The official trailer of Ranbir Kapoor starrer Sanju released today and has left us all wonderstruck. Sanju tells the story of Sanjay Dutt's life, mainly in three stages. The movie is one of the most awaited films of the year and after such an impressive trailer, we can't wait to watch it in theatres!
Well, while there's still almost a month to go for the film, here are five best moments from the trailer of 'Sanju':
Discussion on girlfriends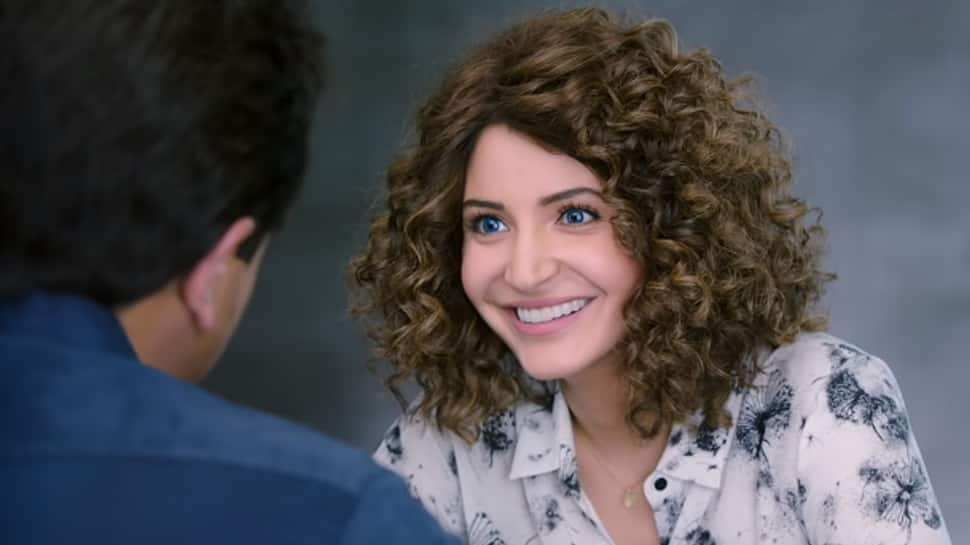 Image Courtesy: YouTube Grab
The part where Anushka Sharma asks Dutt (Ranbir Kapoor) about how many women he has been with apart from his wife, his response triggers a lot of laughter. Dutt answers he remembers till 308, but for the safe side, let's keep it 350!
'Mangalsutra Kaha Hai?'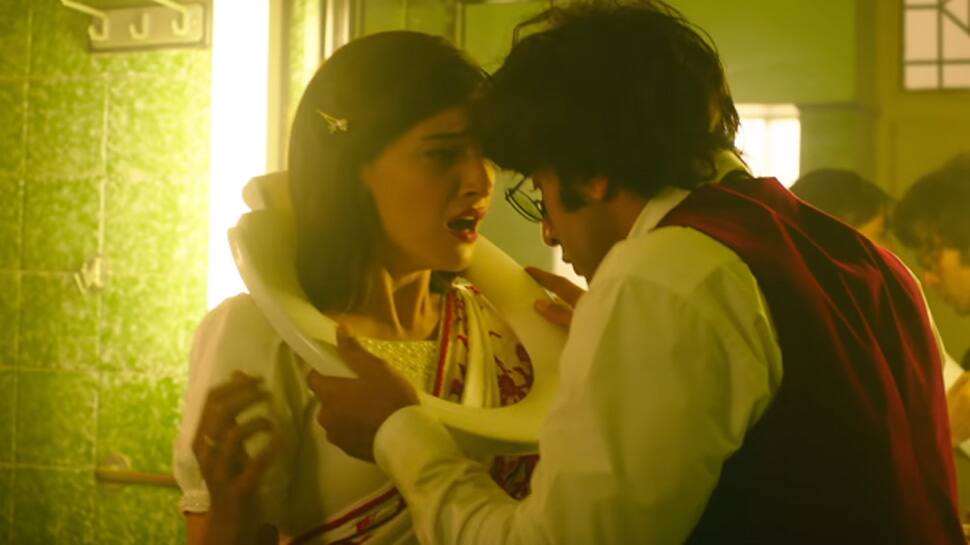 Image Courtesy: YouTube Grab
This was perhaps the most iconic and laughter-generating moment. Sonam Kapoor asks Ranbir about the whereabouts of her Mangalsutra. The couple is in a washroom and while Sonam screams and inquires about her Mangalsutra, Ranbir lifts up the toilet seat cover and puts it around her neck.
Intense police station sequence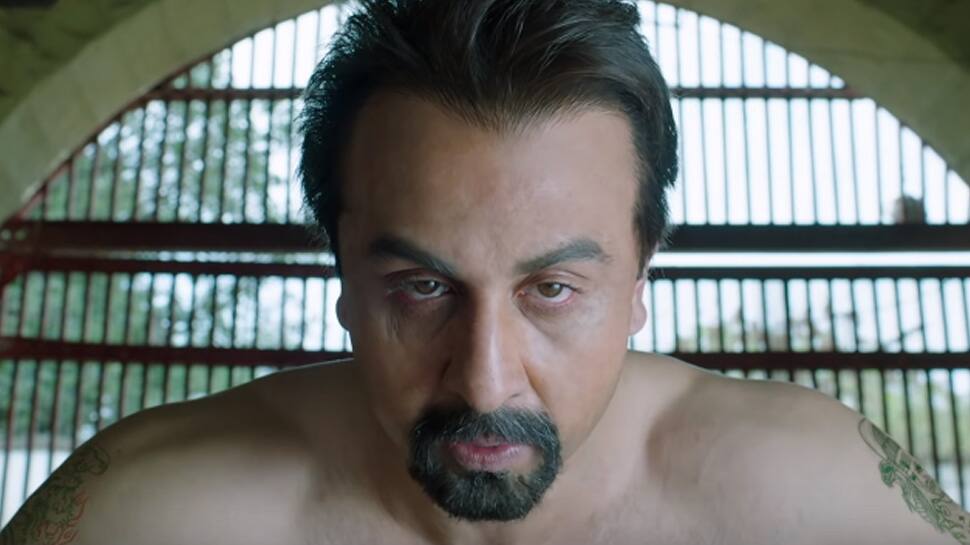 Image Courtesy: YouTube Grab
This is where things get really intense. From the scene of Dutt, stripping naked in a police station to Paresh Rawal (Playing Dutt's father, Sunil Dutt) powerfully saying 'Mera beta guzra hua waqt nahi hai jo laut kar wapas nahi aa sakta'. This segment of the trailer gave us goosebumps.
Hospital Scene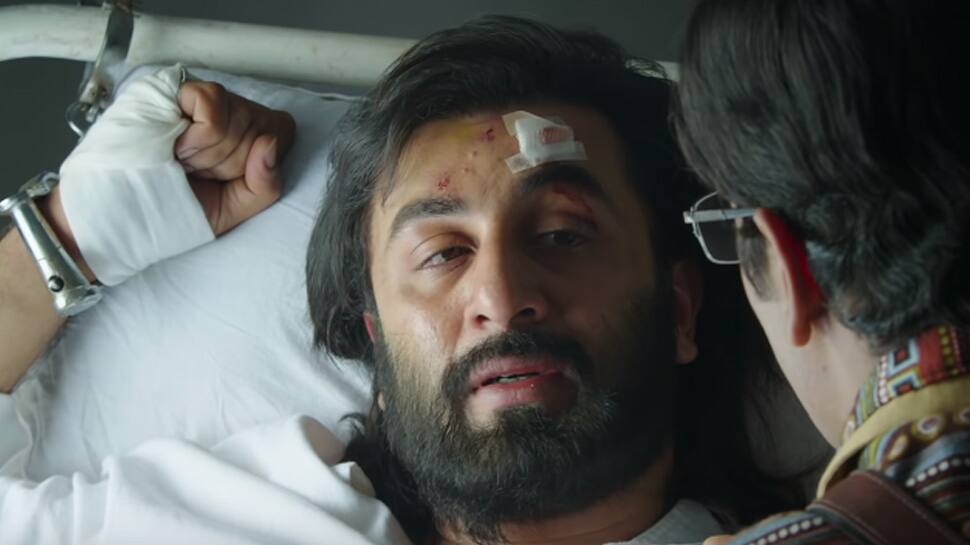 Image Courtesy: YouTube Grab
The part where Ranbir is lying on the hospital bed and yet roars like a Tiger shows Dutt's attitude of never giving up in life, no matter what happens.
"Baba, mai landline pe call kiya hoon"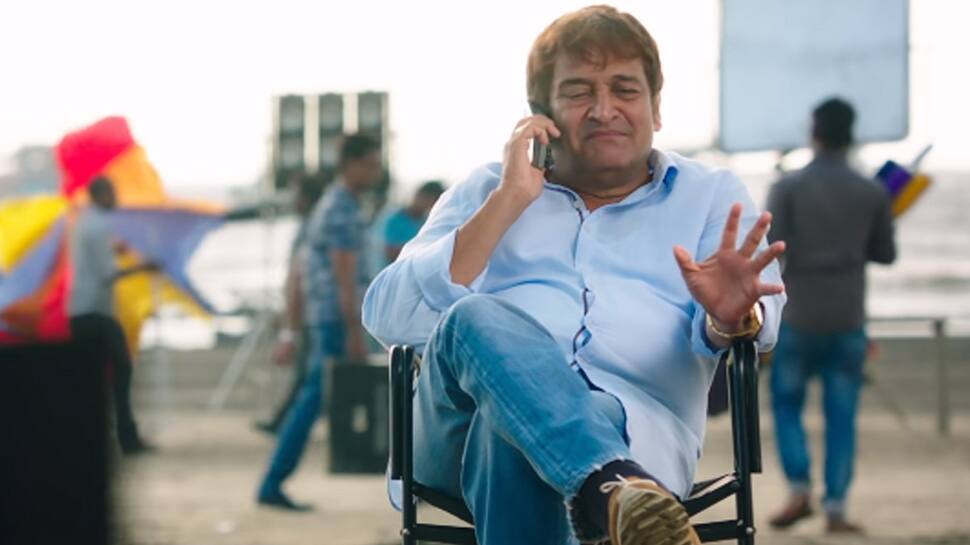 Image Courtesy: YouTube Grab
The trailer ended on a light note, which is perhaps yet another highlight. We all have been in situations where we had to lie upon being late for work. Sanju baba does just that by answering his phone and saying that he is on his way but there's a lot of traffic. It throws us in a fit of laughter when Sanju's director says, 'Baba, Mai landline pe call kiya hoon'