Women's Premier League (WPL) Auction: MI, DC, RCB Enter WPL as BCCI Earns Rs 4669.99 cr in Total Bid, Breaks Men's IPL 2008 Record
Meet all the 5 franchises of the inaugural Women's Premier League as BCCI surprises itself with a massive earning at the WIPL franchises auction, Read more details inside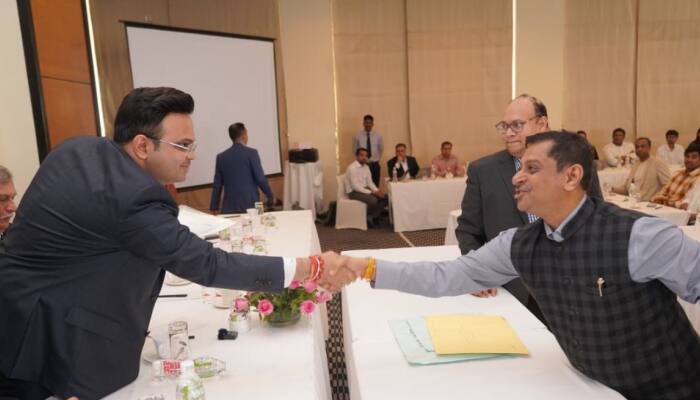 The BCCI created a record of sorts on Wednesday (January 25) as they earned a whopping Rs 4669.99 crore for the sale of five teams in the inaugural Women's Premier League (WPL). The Adani Sportsline became the business group which bought the most expensive franchise for Rs 1289 crore. They own the Ahmedabad franchise. Not to forget, current Men's IPL team owners Mumbai Indians (MI), Royal Challengers Bangalore (RCB) and Delhi Capitals (DC) also made successful bids of Rs 912.99 crore, Rs 901 crore and Rs 810 crore respectively to enter the WPL. At the same time, there is a new entry to the WPL with Capri Global Holdings got the Lucknow franchise for Rs 757 crore.
A look at the Five franchises with ownership rights for #WPL

1. Adani Sportsline Pvt Ltd - Ahmedabad - Rs 1289 Cr
2. Indiawin Sports Pvt Ltd - Mumbai - Rs 912.99 Cr
3. Royal Challengers Sports Pvt Ltd - Bengaluru - Rs 901 Cr
4. JSW GMR Cricket Pvt Ltd - Delhi - Rs 810 Cr
5. Capri Global Holdings Pvt Ltd - Lucknow - Rs 757 Cr
BCCI secretary Jay Shah tweeted to inform that the women's T20 league will be called as Women's Premier League (WPL) and further wrote that it is a historic day in cricket.
"Today is a historic day in cricket as the bidding for teams of inaugural #WPL broke the records of the inaugural Men's IPL in 2008! Congratulations to the winners as we garnered Rs.4669.99 Cr in total bid. This marks the beginning of a revolution in women's cricket and paves the way for a transformative journey ahead not only for our women cricketers but for the entire sports fraternity. The #WPL would bring necessary reforms in women's cricket and would ensure an all-encompassing ecosystem that benefits each and every stakeholder. The @BCCI has named the league - Women's Premier League (WPL). Let the journey begin....", wrote Jay Shah on Twitter.
Earlier this month, the BCCI sold the media rights to Viacom18 for Rs 951 crore, getting a Rs 7.09 crore per match value for five years.
Now, all the focus shifts on the first WPL players auction which should be held soon. The fst season of the WPL is likely to be played between March 5 and March 23 this year.
Live Tv