New Delhi: Delhi and adjoining areas of NCR on Tuesday night witnessed a dust storm coupled with a drizzle in the evening. On Monday night too, a dust storm, with a wind speed of 70 kilometres per hour, had hit the national capital followed by a squall. 
Strong winds hit the National Capital Region. Visuals from Rajpath area. #Delhi pic.twitter.com/d9YiLIt7Pk

— ANI (@ANI) May 8, 2018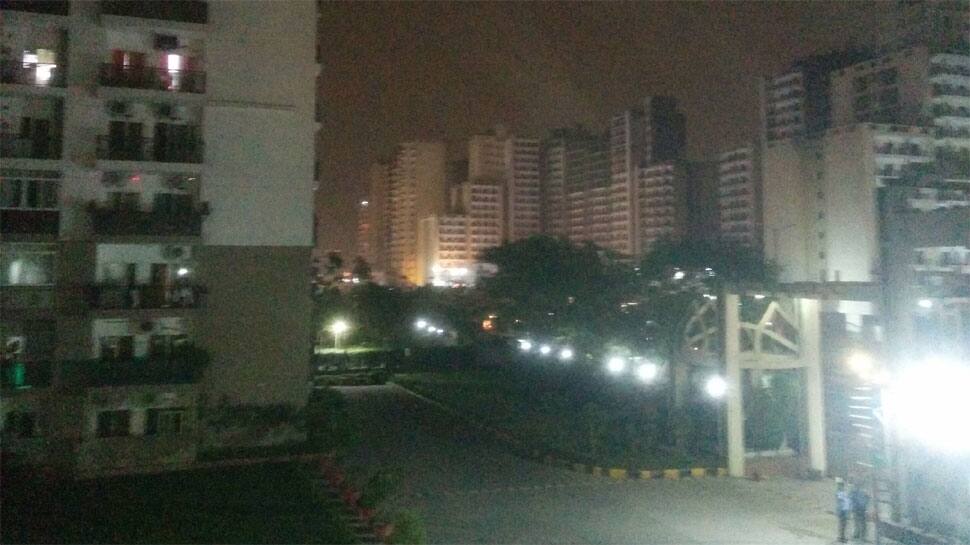 Hot day turns into windy evening in #Delhi and #NCR. Lightning and rain to follow. Stay safe everyone.... pic.twitter.com/lZJcaAjxPY

— Shubhodeep (@ShubhodeepZee) May 8, 2018
Meanwhile, dust storms, rain and thunder lashed parts of northern India on Tuesday, uprooting trees and blowing the roofs off homes in Himachal Pradesh's Shimla district but striking with less fury in other places. The hailstorm triggered traffic jams, snapped power supply, uprooted trees and blew off roofs in parts of Shimla district. Rainwater flooded the main roads and entered some buildings in the state capital.
Normal life was disrupted also in parts of Rajasthan, Punjab and Haryana. In Rajasthan, a dust storm hit places in Jodhpur and Bikaner divisions and isolated areas in Jaipur, Ajmer and Kota regions. Moderate to light rains occurred at places in Jodhpur, Bikaner, Jaipur and Ajmer divisions while the weather remained dry in other divisions, according to the Met department.
Light to moderate rains lashed parts of Punjab and Haryana, including Chandigarh, leading to a sharp fall in temperature, PTI reported. Ambala, Panchkula, Mohali and Patiala were also hit by rain in the two states.
The Met department has warned that thunderstorms and squalls with a wind speed of up to 70 kmph are 'very likely' in Uttarakhand and parts of eastern India on Wednesday, signalling that the freak weather phenomenon over northern India has moved eastward.
In an advisory, the department said thunderstorms with gusty winds are 'very likely' in parts of Himachal Pradesh, east Rajasthan, Uttar Pradesh, Bihar and Jharkhand. It said a similar weather pattern is likely to be witnessed in West Bengal, and in six of the seven northeastern states, except Mizoram.
(With Agency inputs)