The Narendra Modi government on Monday tabled in Parliament, the Economic Survey 2018, which has pegged 2018-19 GDP growth at 7-7.5 per cent. The Economic Survey further raised concerns on high oil prices.
However, the government also used the opportunity to highlight some new facts on the Indian Economy. For instance, the government highlighted that there has been huge increase in registered indirect and direct taxpayers, and that the correlation is stronger between prosperity of a state and international trade.
Here are 5 new facts on Indian economy released by the government:
1. There has been a large increase in registered indirect and direct taxpayers:
According to the data released by government, the implementation of Goods and Services Tax has been a boon for tax collection. There has been  50 per cent increase in unique indirect taxpayers under the GST compared with the pre-GST system.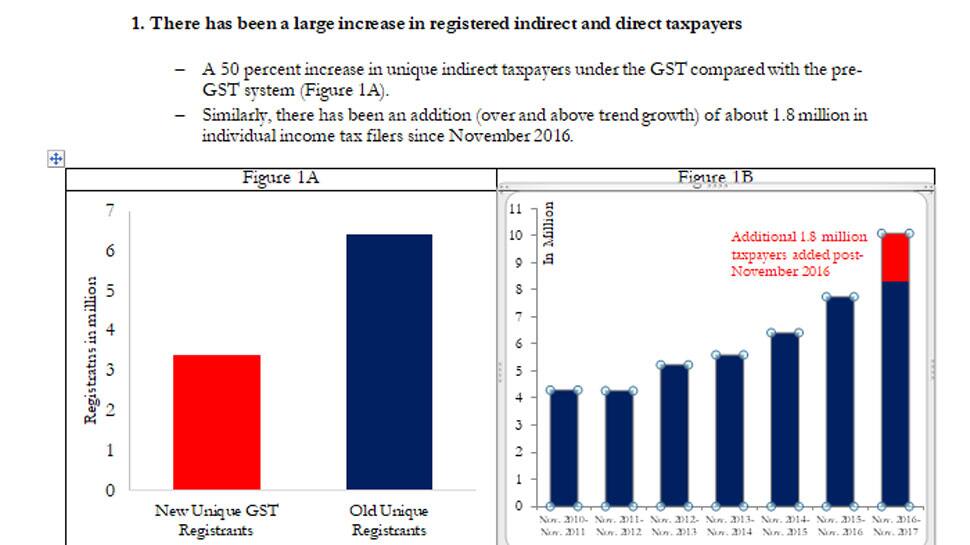 2. Formal non-agricultural payroll is much greater than believed:
This talks about non-agricultural payroll in connection with social security and GST implementation.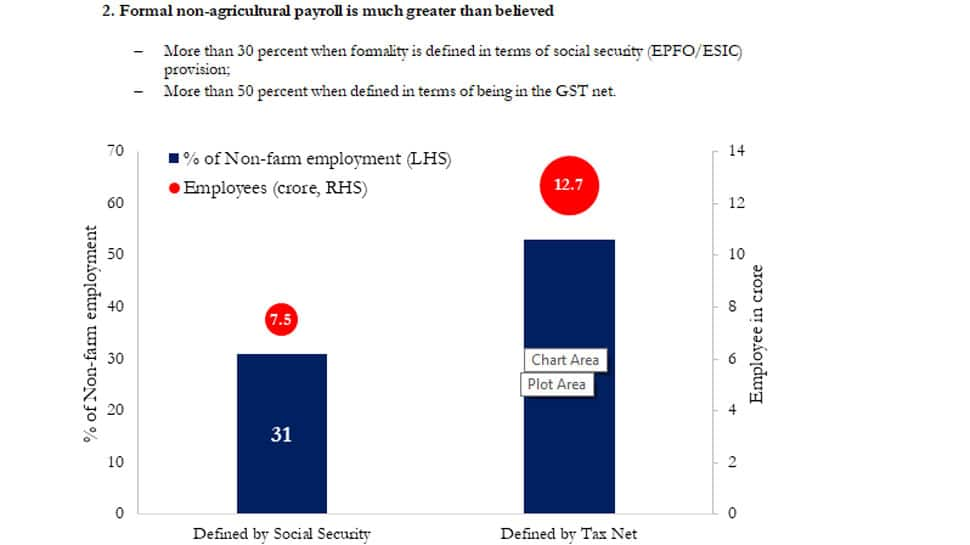 3. States' prosperity is correlated with their international and inter-state trade:
Data released by the government suggests that states that export more and indulge in more trade with other states get richer.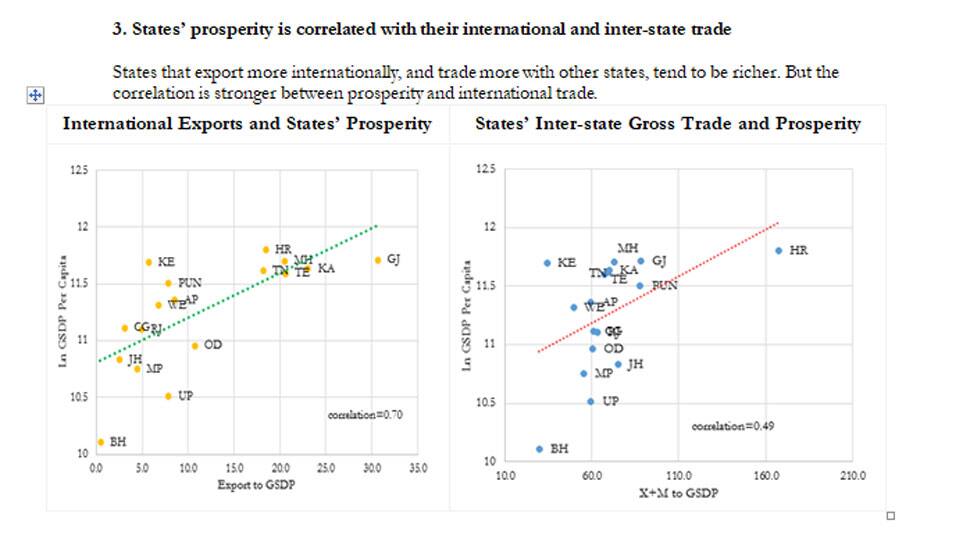 4. India's firm export structure is substantially more egalitarian than in other large countries:
The government has also made an attempt to drive across a point that the business environment in India is based on the principle of equality. It says that top 1 per cent of Indian firms account for just 38 per cent of exports, which is relatively high in other countries.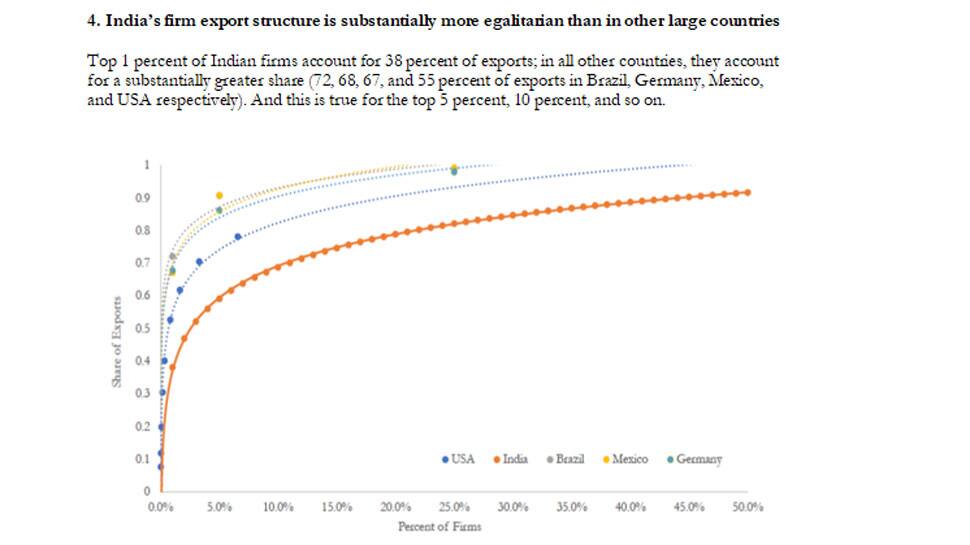 5. There is substantial avoidable litigation in the tax arena which government action could reduce
The data released by Economic Survey also enshrines some steps that the government needs to take. The tax department's petition rate is high, even though its success rate in litigation is low and declining.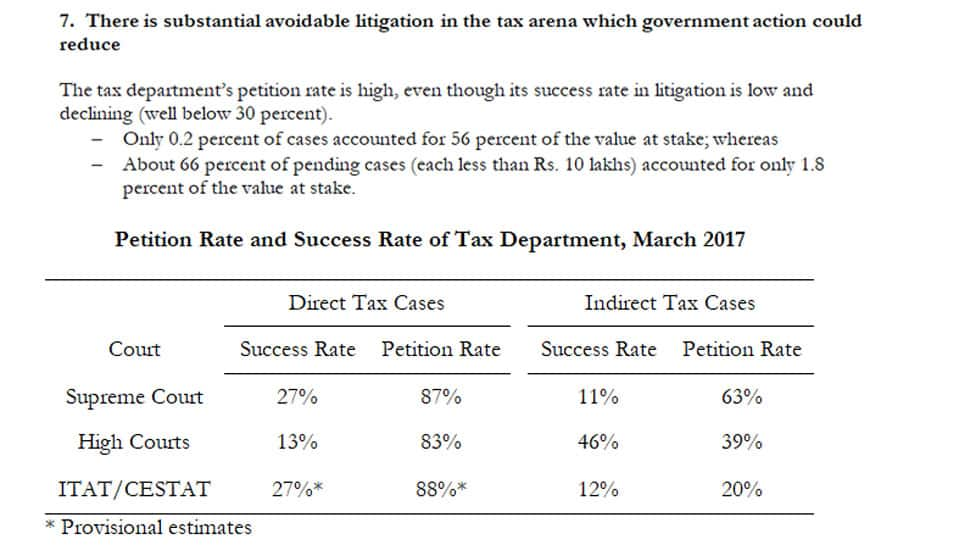 The survey, tabled by Finance Minister Arun Jaitley, said that the economy, for 2017-18, will grow on the back of major reforms which would be strengthened further in the next financial year.
"A series of major reforms undertaken over the past year will allow real GDP growth to reach 6.75 percent this fiscal and will rise to 7 to 7.5 percent in 2018-19, thereby re- instating India as the world's fastest growing major economy," said the Economic Survey.
Gross Value Added (GVA) is expected to grow by 6.1 percent in 2017-18 as compared to 6.6 percent in 2016-17. Economy accelerated in second half of current fiscal due to GST, bank recapitalisation, liberalisation of FDI and higher exports.
The survey points out that India can be rated as among the best performing economies in the world as the average growth during last three years is around 4 percentage points higher than global growth and nearly 3 percentage points higher than that of emerging market and developing economies.