Today is the day when the nation attained Independence from the British Raj. The morning of August 15, 2018 marks the 72nd Independence Day of India and the entire country is immersed in patriotic fervour and love for the nation. With patriotic songs being played in every nook and corner of the nation and the stories of our brave freedom fighters being told everywhere, the people of India are fully immersed in the Independence Day celebrations. 
On this prestigious day, Google celebrated India's Independence Day with a special doodle. A Google Doodle is a temporary alteration of the logo on the homepage to celebrate holidays, events, achievements and people. 
Check out today's doodle here: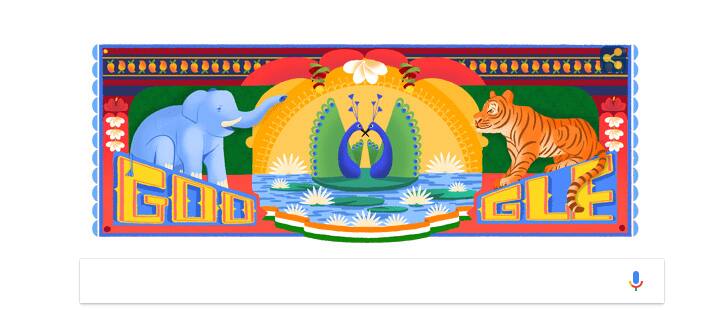 The doodle features India's national bird, the peacock as well as our national animal, the tiger. The tricolour is too featured beautifully on the colourful doodle. 
Google has beautifully depicted our nation's diversity by using the colourful doodle. We have many different cultures and today is the day when they all unite in spirit of patriotism. 
On August 15 in 1947, our country got independence from British rule.
Only by preserving our culture, tradition, ideology and values shall we be able to uphold the dignity of individuality of our country. 
Here's wishing everyone a very Happy Independence Day