Land acquired for Kartarpur Corridor on Pakistani side, says Shah Mahmood Qureshi
Qureshi reiterated Pakistan's offer to resume dialogue with India, but added that New Delhi has not been reciprocating to talk offers from Islamabad.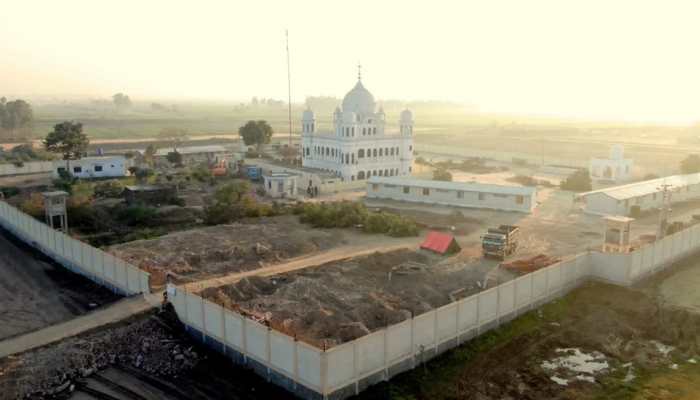 Pakistan Foreign Minister Shah Mahmood Qureshi on Friday declared that the neighbouring country has formally acquired the land required for the construction of phase one and phase two of Kartarpur Corridor. Speaking to mediapersons in interior Singh, Qureshi said that Pakistan "has given the message of peace by opening the Kartarpur Corridor".
The Pakistan Foreign Minister further informed mediapersons that country's Prime Minister Imran Khan had also given his approval for the different phases of Kartarpur Corridor. He added that "Pakistan desires to have cordial relations with the countries, including India".
Referring to the budget allocation for the corridor, the minister said that the total cost incurred for the first phase would be approximately 2.5 billion Pakistani Rupees. The Kartarpur corridor has about 3.2 km on the Pakistani side, which is to be built in three phases.
Qureshi also used the opportunity to reiterate Pakistan's offer to resume dialogue with India. He, however, added that New Delhi has not been reciprocating to the talks offer from Islamabad.
"We want better ties with India and are committed to the Kartarpur corridor, we would want to have a dialogue with India but India is currently in their election mode," said Qureshi.
The foreign minister also expressed his desire to open the Khokhrapar route of the border crossing in order to facilitate people to people contact from Rajasthan.
Qureshi further announced that Pakistan is formally introducing a new visa policy. As part of the new policy, Pakistan plans to give visas on arrival to residents of 50 countries. "It has been decided in principle to give the e-visa facility to residents of 173 countries," he added.
Ground breaking ceremonies on both Indian and Pakistan sides were held in November 2018. The construction work on the Pakistan side is continuing at a fast pace as the neighbouring country has said that it intends to open the corridor in November 2019, ahead of the 550th birth anniversary of Baba Guru Nanak.