Newly-recruited terrorists using Wagah route to reach Pakistan for training: NIA
NIA investigation has revealed that terrorists are receiving Pakistani visas on the recommendation letter of Kashmiri separatist.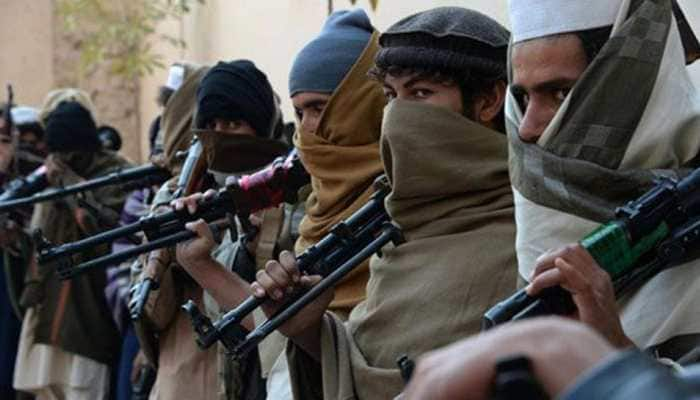 New Delhi: The National Investigation Agency (NIA) has found that terror groups of Kashmir are using the Wagah border as a new route for terror training in Pakistan. The newly-recruited terrorists are using the Wagah route through valid travel documents.
A new disclosure was made in the investigation of the terrorist attack on the army camp of Nagrota in Jammu. According to NIA's investigation, the terrorists enter India after their training through the LoC.
NIA investigation has revealed that terrorists are receiving Pakistani visas on the recommendation letter of Kashmiri separatist. NIA revealed that four JeM terrorists - Mohd Ashiq Baba, Syed Munir-Ul-Hassan Qadri, Tariq Ahmad Dar and Ashraf Hamid Khandey - had facilitated a group of three heavily armed Pakistani terrorists and transported them from the International Border in Samba-Kathua sector to Hotel Jagdamba in Jammu.
Ashiq Baba had trained in terror camps in Pakistan and PoK after entering through the same route.

"Mohmmad Ashiq Baba went to Pakistan many times by using Wagah border and stayed in Pakistan and PoK. During his stay there, he had visited training camps of JeM in Rawalpindi. He got his visa on the recommendation of leaders of Hurriyat Conference in Sringar," said a senior officer in NIA.
Jaish-e-Mohammed is providing money to the Kashmiri terrorists through hawala and banks from Doha in Qatar. In the investigation of the Nagrota attack, it has been learnt that money was sent to the terrorists in a bank of Srinagar.
"Investigations have established that Mohd Ashiq Baba was receiving funds being sent by JeM commanders using various mode of channels, including Indian currency. US dollors are being sent through fund transfer from Doha,Qatar," said the senior NIA officer.
Another arrested terrorist involved in Nagrota attack - Syed Muneer-Ul-Hasan-Qadri - has revealed that he along with other JeM operatives were in touch with the JeM commander in Pakistan and had received a newly-infiltrated group of three Pakistani terrorists from the Samba sector a day before the attack.
The investigation established that Syed Muneer-Ul-Hasan-Qadri had crossed LoC and went to Muzffarabad (PoK) and had started living with distant relatives. During his stay in Pakistan, he got physical training in Al-Barq terrorist camp in Muzffarabad. He returned via Nepal along with his family in May 2011 in accordance with Chief Minister rehabilitation program. During his stay in Pakistan, he came into contact with a Waseem (Commander of JeM). Waseem offered to pay him Rs seven to 10 lakh for receiving the JeM group in Jammu. Qadri got ready and returned to Pakistan for the same.
Highly trained and equipped with AK-47 rifles and explosives, the three terrorist attacked Officers' Mess Complex of Indian Army's 166 Medium Regiment at Nagrota in the wee hours of November 29 of 2016.