Ramcharitmanas row: SP leader Swami Prasad Maurya Says 'Remarks Were Personal' After FIR Filed
Ramcharitmanas row: Swami Prasad Maurya Maurya has refused to retract his controversial remarks and asserted that his comments were made in a "personal capacity" and not as a member of the Samajwadi Party.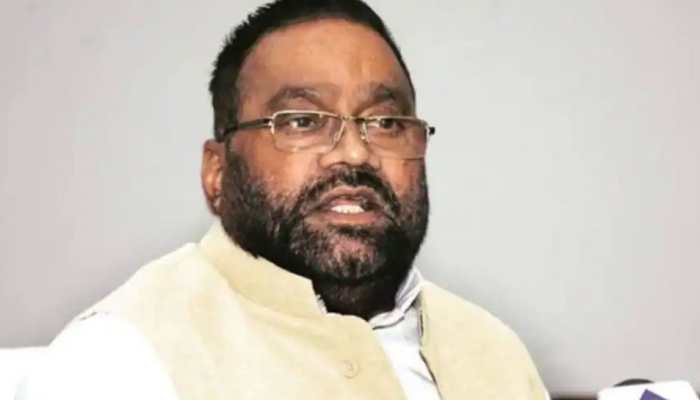 Lucknow: Samajwadi Party leader Swami Prasad Maurya, who has further ignited the raging controversy over the epic poem Ramcharitmanas, has refused to retract his objectionable remarks, saying that was his "personal opinion.'' Justifying his remarks, Maurya – a popular OBC leader from UP – held that he had spoken on a particular verse in a Hindu epic poem and not about Lord Ram or any religion.
Maurya, while refusing to retract his remarks, asserted that his comments were made in a "personal capacity" and not as a member of the SP. "At the time of giving the statement, I had said this is my personal statement," the SP leader said.
Akhilesh Yadav-led Samajwadi Party was left red-faced and embarrassed after Maurya made the controversial remarks on the epic poem written by a great sage – Goswami Tulsidas.
Maurya kicked up controversy recently by alleging that certain verses of the Ramcharitmanas "insult" a large section of society on the basis of caste and demanded that these be "banned".
Asked if he still stood by his statement, the SP leader replied, "Have I said anything wrong that I will go back? I give respect to all religions, but no religion or anyone can have permission to hurl abuses.... I have spoken about banning only a particular portion in which insulting comments have been made about women, tribals, Dalits and backward classes. I have spoken about removing only those parts of the 'chaupai'."
When asked about the SP leaders who have criticised his statement, Maurya said, "Those who have opposed me belong to a certain section of society," and drew attention to their surnames. "People are associating the comments with Lord Ram, God, religion and the Ramcharitmanas. This shows their narrow mindset," he told PTI.
A case has been registered against him at the Hazratganj police station. In response to that, Maurya said, "Now the pot is calling the kettle black. I am the one who is pleading, and it is me at whom abuses are being hurled."
Maurya further claimed that he had been demanding the government put a ban on objectionable words. He said those who are speaking against him in the media belong to the class of people who hurl abuses. "The class which gets abused is not against me," he added. The former state cabinet minister claimed that 80 per cent of the people on social media were with him.
The epic poem Ramcharitmanas, written in the Awadhi language, is based on the Ramayana and has been composed by 16th-century Bhakti Stream poet Tulsidas.
(With PTI Inputs)
Live Tv