Thane hospital uses Mumbai's local train to transport organ for transplant
A team of doctors covered a distance of 30.8 kilometres in 45 minutes using the local train to cover most of the distance.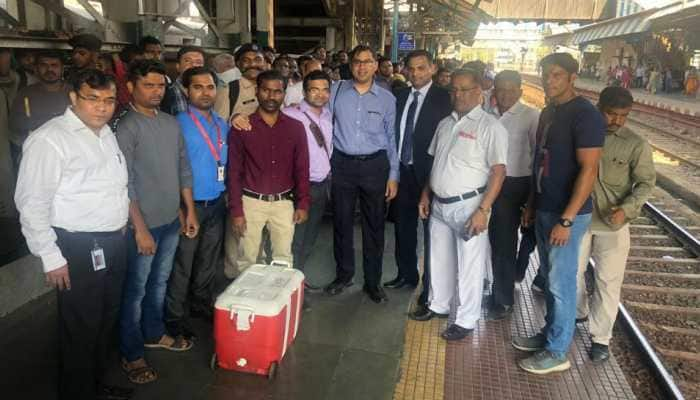 Mumbai: The local train is regarded as Mumbai's lifeline and it proved to be worthy of this description when it helped transport a liver from Thane to Parel.
While it is common to create a green corridor on Indian roads for the quick transport of organs, this was - perhaps - the first time that an organ was transported with the help of a local train. On Friday, a liver was dispatched from Thane's Jupiter Hospital to Parel's Global Hospital and a major part of the journey was covered using a local train. Officials wanted to avoid using the option of transporting the liver through a vehicle for the entire way because of the prevailing traffic situation. The road distance between the two hospitals is 30.8 kilometres.
The organ was brought to the Thane station at 1450hrs with a team of doctors. The journey began at 1503hrs on a Dadar-bound train. The entire team got off with the organ at Dadar at 1533hrs and from here, a green corridor was created to the hospital in Parel.
According to Doctor Anurag Mittal who was part of the medical team, the entire journey took 45 minutes. "Mumbai's highway usually has a high volume of traffic at the hour when the liver was to be sent. It is because of this that we opted to use the local train for most parts of the journey. The lesser time that a liver spends on ice, the better the chances are for it to function well after being transplanted," he said.