New Delhi: September 22 will always be a special day in tennis history, okay at least in the life of arguably the greatest champion in the sport. Because on this day – September 22, 1997 – Roger Federer debuted on the ATP rankings chart.
The maestro debuted at number 803 in the world. The table below also shows the name of Lleyton Hewitt, another former world number one player.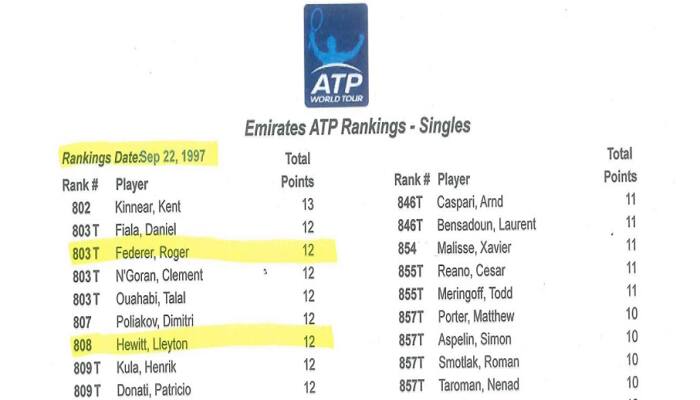 While Hewitt won only two Majors, Federer of course is the leader with 19 Majors, three ahead of the next best Rafael Nadal who has 16. Federer has also been ranked world number one for 302 weeks, another record.
It is amazing that even at the age of 36, he is not just competing but even being one of the strongest contenders at the Majors as proven by his two wins in 2017. At the age of 35, Federer scooped titles at the Australian Open and Wimbledon. (Table courtesy - ATP World Tour)