The Most Romantic Outdoor Locations in Delhi for the Perfect V-Day Surprise
While love can be celebrated every day of the year, there is one day when it can be made everlasting. Valentine's Day is celebrated on February 14th- A day you can make a romantic confession to your partner. Here is a list of the best spots in Delhi to visit on Valentine's Day to ensure that you have a memorable time.
Valentine's Day 2023 Rose Day: Valentine's Day is known as a day to celebrate love. We are sure you're busy organising this special day for your special someone, and soon the air will be painted with love. And since it might be challenging to choose the ideal location for this day with a magical atmosphere, do not fear; we have your back!
Here is a list of romantic destinations in Delhi that have been hand-picked for you and your special one for the perfect Valentine's Day date:
1. Dramz Whiskey Bar and Lounge
Dramz is one of the best restaurants in Delhi because besides its fantastic food, outstanding cocktails, and stunning views of the Qutub Minar, to name just a few of its many appealing qualities.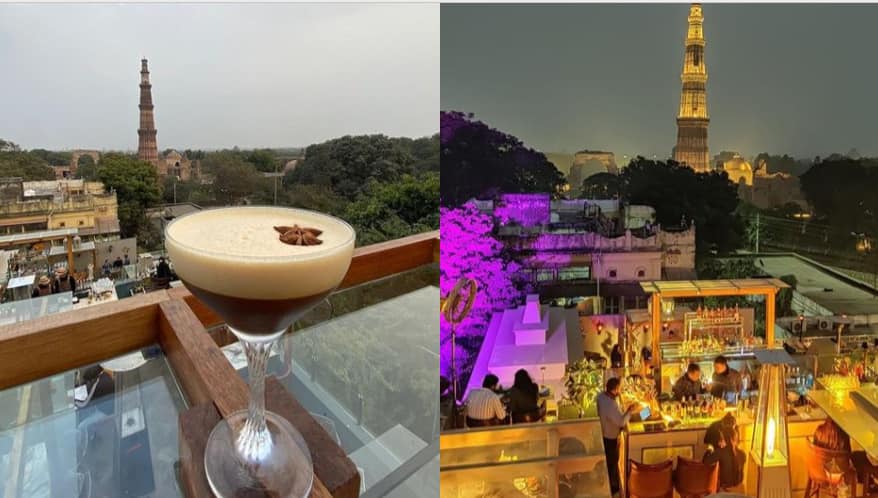 Address: 1580/1, KD Marg, Near Qutub Minar, Mehrauli, New Delhi
Cost For Two: INR 3500/- (Approx)
2. The Sky High
The Sky High is a rooftop restaurant that offers stunning city views and is a wonderful location for a special Valentine's Day dinner. The restaurant, one of the most well-known in Delhi, offers a wide selection of Italian, Continental, and North Indian cuisines on its extensive menu.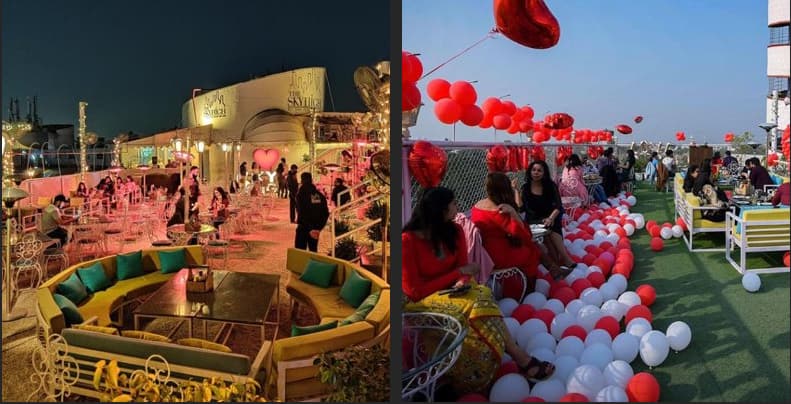 Address: C-306, A-307, T-101 & 102, 3rd Floor, Ansal Plaza Mall, Khel Gaon Marg, New Delhi
Cost For Two: INR 2700/- (Approx)
3. Music & Mountainside Hillside Cafe
This cafe, which lives up to its name, takes you to the mountaintop with its charming atmosphere and rustic wooden furnishings. Couples wishing to spend quality time together over a candlelit dinner would love the cafe.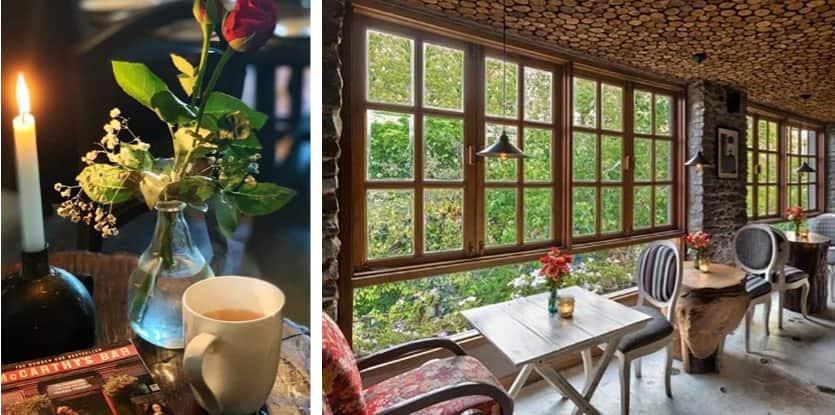 Address: M-23, M Block Market, Greater Kailash 1 (GK 1), New Delhi
Cost For Two: INR 2500/- (Approx)
4. Diggin
If you are a student at South Delhi's South Campus, you have likely heard about Diggin, which is right across the street from Gargi College. The decor of the restaurant, which also features alfresco dining and is ideal for a date during the beautiful weather of February, includes red brick walls, cosy seats, plenty of plants, fairy lights, and aesthetically pleasing lamposts.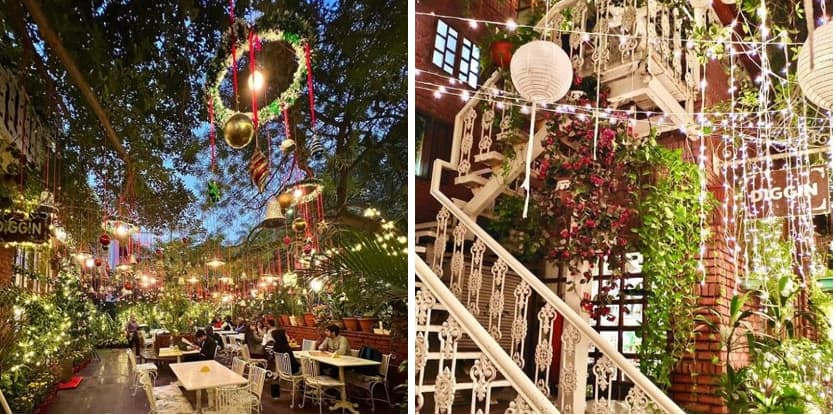 Address: Shop 1 & 2, SRI Fort Road, Anand Lok, New Delhi
Cost For Two: INR 1400/- (Approx)
4. Solasta- Cafe, Lounge and Restaurant
The beautiful cafe with a stunning interior offers distinct seating spaces ranging from cabana, swings and sofa seatings. It looks like a film movie set with great food and is the perfect setting for a Valentine's Day date or even a proposal.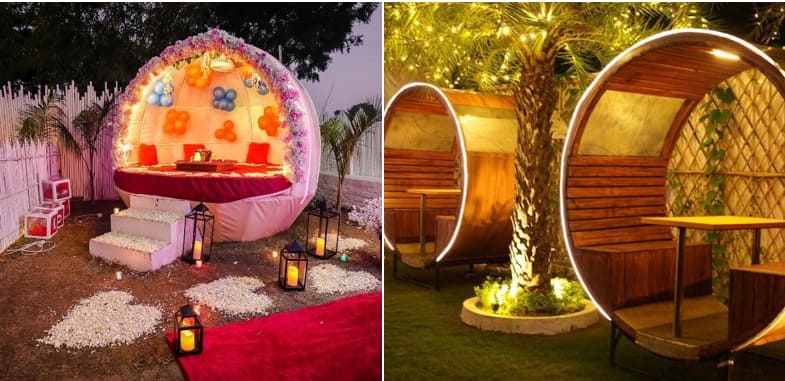 Address: Faridabad-Gurgaon Road, Gwal Pahari, Gurugram, Haryana
Cost For Two: INR 1000-1200 (Approx)
5. Dream Catchers Cafe, Champa Gali
Every corner of this cafe is picture-perfect. Looks even more beautiful when the weather is cloudy in addition to delicious food. Just like the name you can catch your partner's favourite wish for a memorable date night.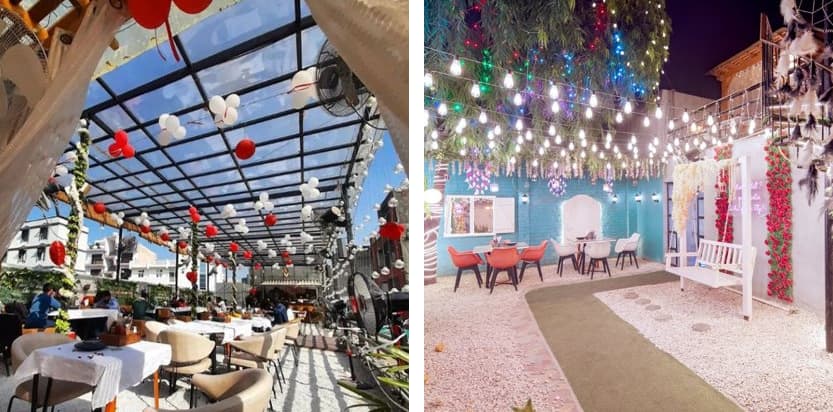 Address: Khasra#258, Westend Marg, Behind Kuldeep House, Saiyad ul Ajaib, Lane#3, New Delhi
Cost For Two: INR 700 (Approx)
6. The Big Tree Cafe
A perfect, serene café away from the city's hustle and bustle. Beautiful outdoor setting with live music playing in the background! This beautiful location is a dreamy cafe for a beautiful date night on Valentine's Day.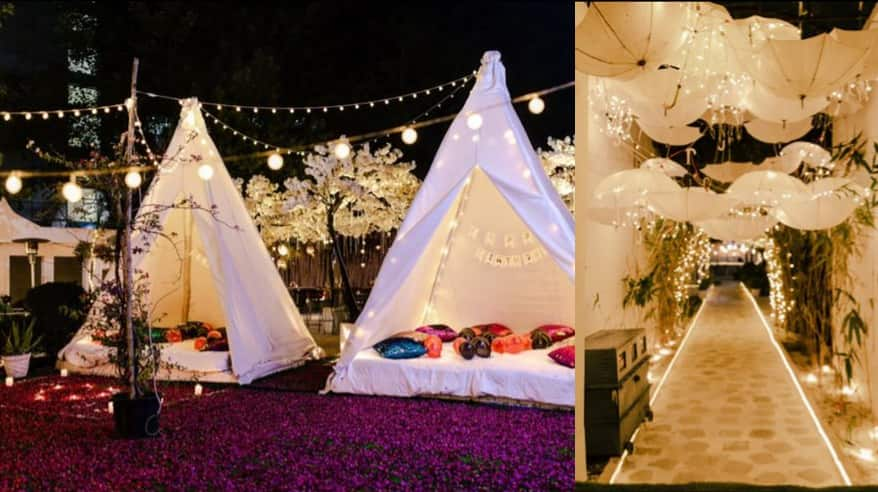 Address: Dayal Farms, opposite Paras Quartier, Gwal Pahari, Gurugram, Haryana
Cost For Two: INR 1,200/- (approx.)