Dehradun: An embarrassing gaffe with the Indian tricolour ahead of Independence Day by Congress workers has left the party red-faced. 
In a rally taken out by Uttarakhand Congress leaders and cadres, images of the tricolour being hoisted upside down surfaced on social media. 
The rally was observing the 76th anniversary of the Quit India Movement.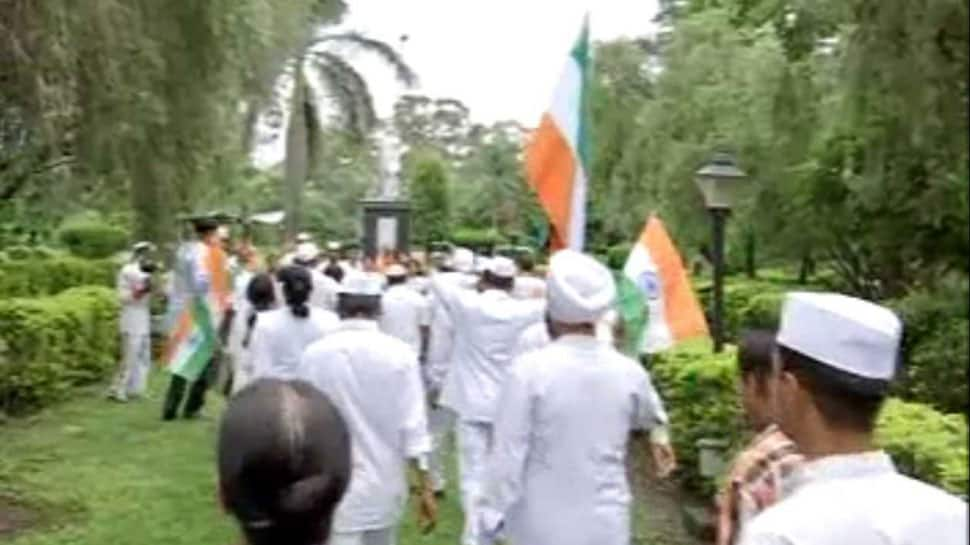 Uttarakhand Congress is currently working towards strengthening the party at the grassroots level in the hilly state. The rally was a part of the exercise.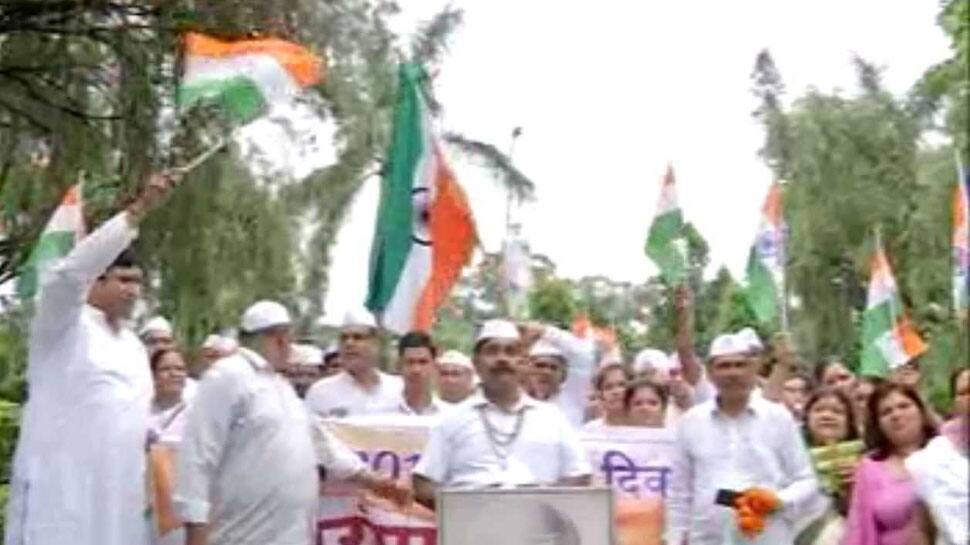 In the 2017 Assembly elections, the Bharatiya Janta Party won by a landslide margin, to form the state government with Trivendra Singh Rawat as the Chief Minister of Uttarakhand.
The Bharatiya Janata Party (BJP) won 57 seats in the 71-member Assembly, while the Congress won just 11 seats.
The country observed the 76th anniversary of Quit India movement on August 9. On this day in 1942, father of the nation Mahatma Gandhi gave the clarion call of Do or Die to all Indians to drive away Britishers from the country. The movement had begun from Gawalia Tank in Mumbai. The day is observed as August Kranti Day every year.