Joginder Sharma, MS Dhoni's go-to man to bowl Last Over in 2007 T20 World Cup Final vs Pakistan, Announces Retirement
Joginder Sharma, now retired from all forms of the game, played just 4 T20Is in his career but one of them was the epic T20 World Cup final that India won and in which he bowled the decisive last over successfully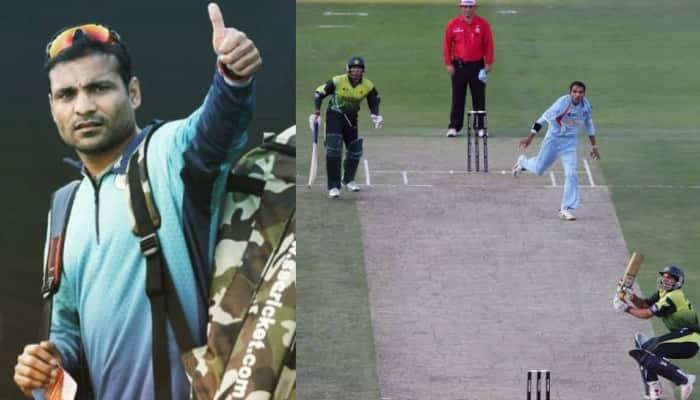 India all-rounder Joginder Sharma announced his retirement from all forms of cricket at the age of 39 on Friday, February 3. The medium pacer from Haryana, who now serves as DSP in Haryana Police, last played a First-Class match in 2017. He had not officially retired from the sport but was not active in domestic cricket either. In 2011, Joginder had met with a car accident that almost ruined his career but he made a comeback in 2012-13 season. After a few seasons, he stopped playing cricket and started giving priority to his Police job.
"Today, with immense gratitude and humility, I announce my retirement from all forms of international and domestic cricket. My journey from 2002-2017 has been the most wonderful years of my life for it was an honour representing India at the highest level of the sport," wrote Joginder in his retirement note posted on Twitter.
He thanked BCCI, Haryana Cricket Association, Chennai Super Kings and Haryana Government for their support over the years. Apart from 4 ODIs and T20I each, Joginder also played 16 IPL matches, all for Chennai Super Kings.
Announced retirement from cricket Thanks to each and everyone for your love and support _____ pic.twitter.com/A2G9JJd515

— Joginder Sharma __ (@MJoginderSharma) February 3, 2023
Joginder may have just played 4 T20Is, but one of them was the epic T20 World Cup final of 2007 vs Pakistan where he bowled the all-important last over of the match and dismissed Misbah-ul-Haq to win the cup for India. MS Dhoni put faith in him to bowl the last over as he was running out of options and despite being hit for a maximum at the start of the over, Joginder held his nerves and stuck to his plans as Misbah made the big mistake of going for a scoop to hit the glory shot. Joginder was not born with extra-ordinary talent but he believed in his skills and used simple ways to succeed in sport.
Even with just 8 international matches, his name will be taken whenever someone remembers the 2007 T20 World Cup and India's win.
Live Tv