New Delhi: Indian Railways have decided to conduct a public competition on 'How to raise money for Railways to provide better Services (Jan Bhagidari)'.
To participate in the competition you will have to send some practical ideas to help the Railways raise money and improve its services. Railways is offering a whopping Rs 10 lakh for the first prize winner.
Here is all you need to know about the Jan Bhagidari competition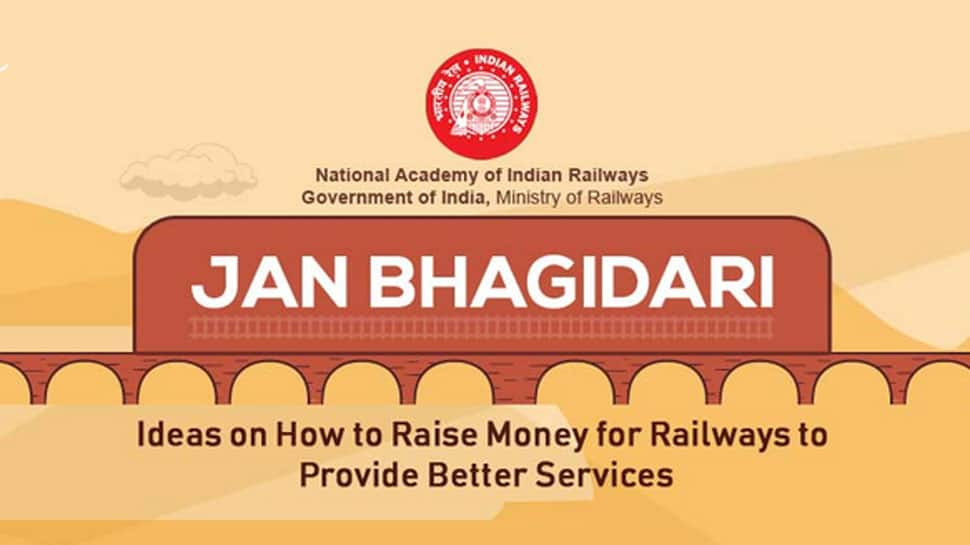 Awards and prizes
First Prize:    Rs 10 Lakh  Maximum
Second Prize:    Rs 5 Lakh Maximum
Third Prize:    Rs 3 Lakh Maximum
Fourth Prize:    Rs 1 Lakh Maximum
The government has laid out the following guidelines, terms and conditions to send your entry
For posting the entries using the online application system, you can go to https://www.innovate.mygov.in and click on the "CLICK HERE TO PARTICIPATE" button.
You will be required to fill out the Participant Registration Form and Entry Submission Form after which you will get a confirmation email.
Make sure to give your correct mobile number and email ID because any correspondence from the Indian Railways /Organizers shall made be through email or SMS on mobile number provided by you.
Last date of submitting entries today
You must hurry up if you want to participate in the process because today is the last day. Railways will accept duly completed online application system before 6pm IST on 19th May 2018.
Age eligibility
Participants (Individual/ or in case of teams, the team leader) are required to be at least 18 years of age as on 20th March 2018.
Who can not participate
The following persons and their immediate relatives cannot participate in the Challenge:
Employee of Indian Railways directly involved in execution and evaluation of the Challenge.
Any member or employee of Knowledge cum execution partner / Organizer.
Any member of the Evaluation panel, Experts and Jury for the Challenge.