Vadodara: Gujarat Chief Minister Vijay Rupani on Sunday (February 14, 2021) collapsed while addressing a public meeting at Vadodara. 
The 64-year old was addressing a public meeting planned for the upcoming local body elections in Vadodara. Rupani was reportedly given first aid on the stage, following which he was seen descending the stairs of the stage on his own.
According to reports, it was Rupani's third public gathering of the day and he was giving a speech in the Nizampura area when he fainted.
In a video where he's delivering the speech, a bodyguard who was behind him is seen trying to hold Rupani, whereas, other BJP leaders who were present on the dais also rushed to his help.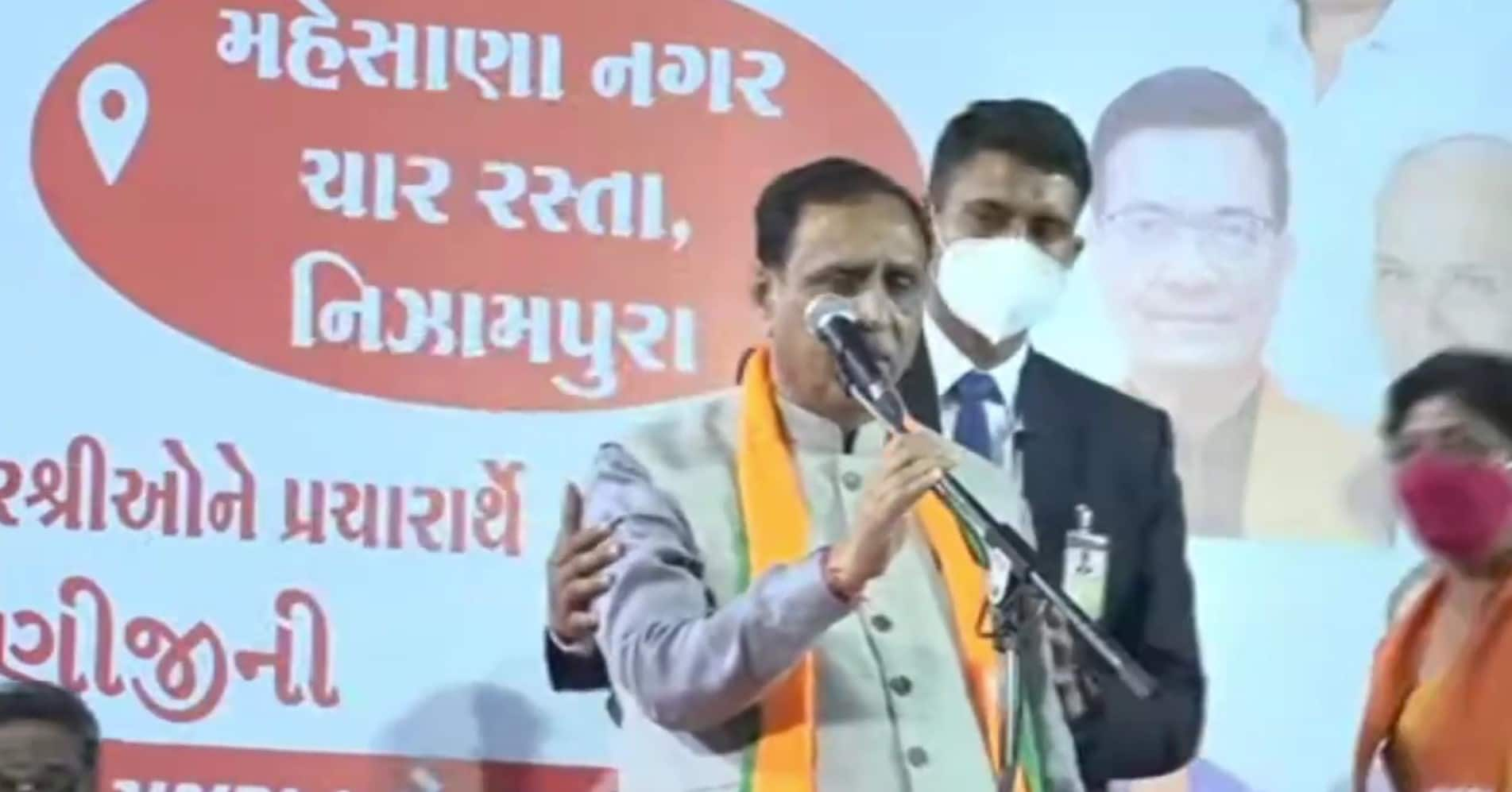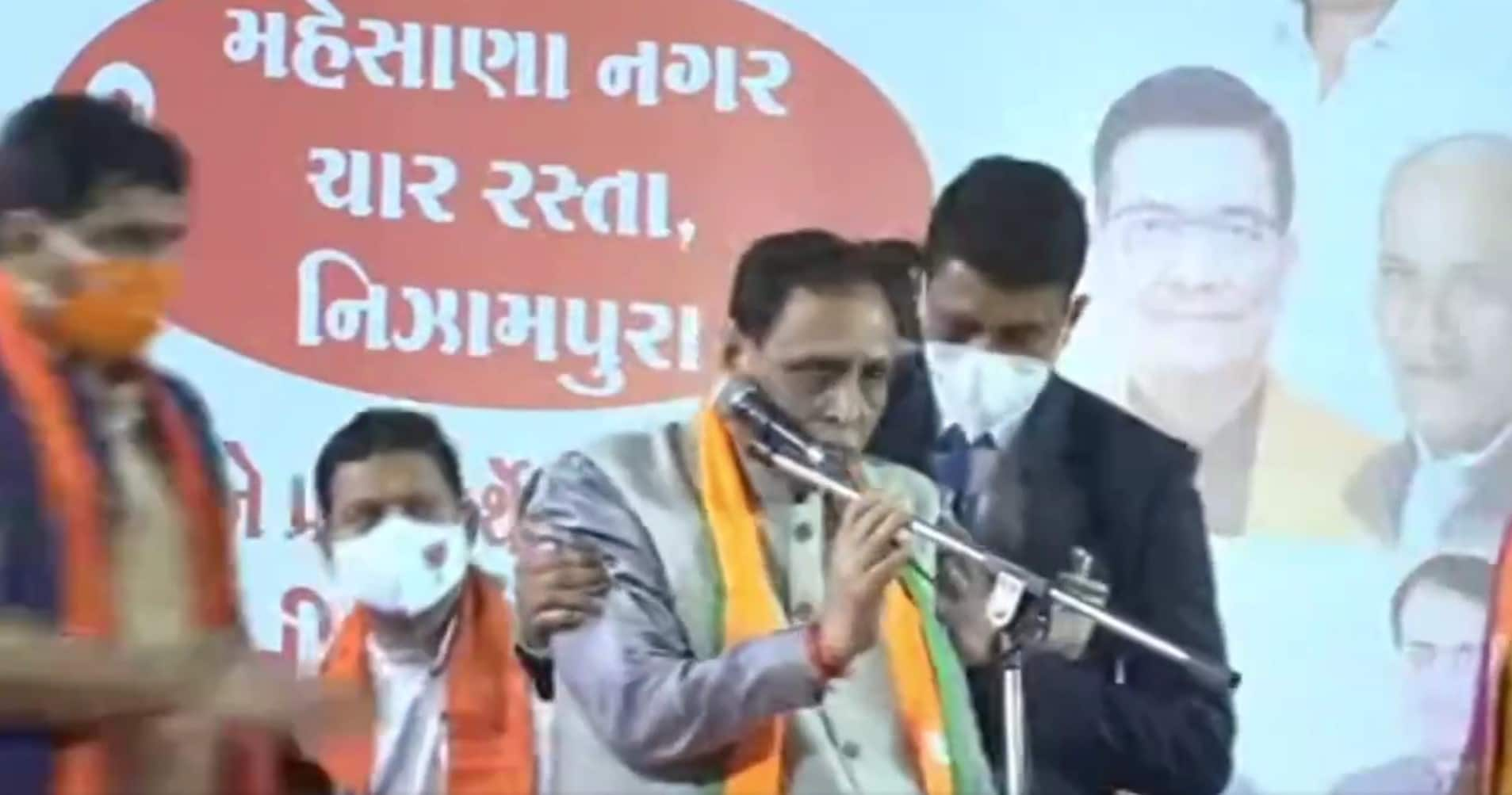 LIVE - વડોદરા ખાતે આગામી સ્થાનિક સ્વરાજ્યની ચૂંટણી અંતર્ગત આયોજિત જાહેરસભા#ગુજરાત_મક્કમ_ભાજપ_અડીખમ https://t.co/i7uZZhLLim

— Vijay Rupani (@vijayrupanibjp) February 14, 2021
CM Rupani was then flown in a helicopter from Vadodara to Ahmedabad and admitted to a hospital.
"Rupani fainted on stage and I gave him a primary medical treatment. He was fine and walked back to his car from the stage," PTI quoted Vadodara city BJP president Dr Vijay Shah as saying. Vijay Shah was present on the dais when Rupani fainted. 
Earlier in the day, the Gujarat CM had slammed Rahul Gandhi after the Congress leader said that Assam's tea garden workers get Rs 167 per day wage while traders in Gujarat get tea gardens. Rahul had also said, "We promise to give tea garden workers of Assam Rs 365 per day wage. Where will the money come from? It will come from Gujarat`s traders."
"Rahul Gandhi's words betray his and Congress Party's hatred for Gujaratis. Gujarat will not accept such despicable hate. Each Gujarati will give a befitting reply to Congress Party," Rupani had tweeted.
Rahul Gandhi's words betray his and Congress Party's hatred for Gujaratis. Gujarat will not accept such despicable hate. Each Gujarati will give a befitting reply to Congress Party. https://t.co/nETCHR5RSQ

— Vijay Rupani (@vijayrupanibjp) February 14, 2021