IIMC Alumni Association felicitates winners of IFFCO IIMCAA Awards
Every year, the alumni association of this prestigious media institute organises meet-ups in almost every city around the nation.
New Delhi: The Indian Institute of Mass Communication Alumni Association (IIMCAA) announced the winners of the '3rd IFFCO IIMCAA Awards' during its annual alumni meet - Connections 2019. The alumni meet was held on Sunday at IIMC headquarters in New Delhi.
The seventh edition of the national-level alumni meet began with a two-minute silence to mark respect to the 40 CRPF soldiers who were martyred in the deadly Pulwama terror attack on February 14.
The National Meet of Connections 2019 in the national capital will be followed by Chapter Level Meets in more than 15 cities across the country and also abroad. The alumni meet-ups will be conducted in Mumbai, Bhubaneswar, Lucknow, Patna, Chandigarh, Bhopal, Raipur, Kolkata, Jaipur, Ahmedabad, Singapore and Dhaka in the next two months.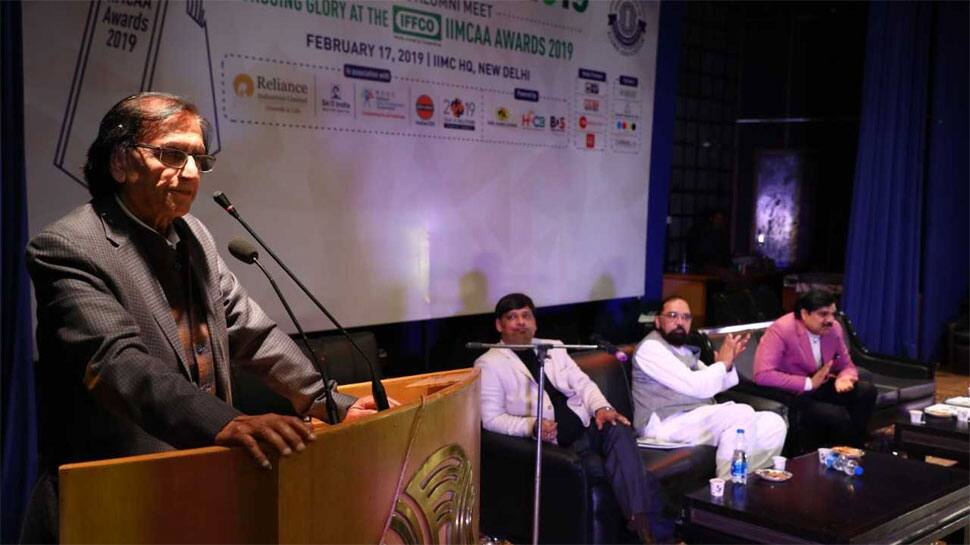 The IIMC Alumni Association also hosted a Kavi Sammelan and Mushayara in the memory of the Pulwama martyrs in which Prof Waseem Barelwi, Dr Nawaz Deobandi, Poet Gajendra Solanki and Dr Praveen Shukla presented their poems on patriotism.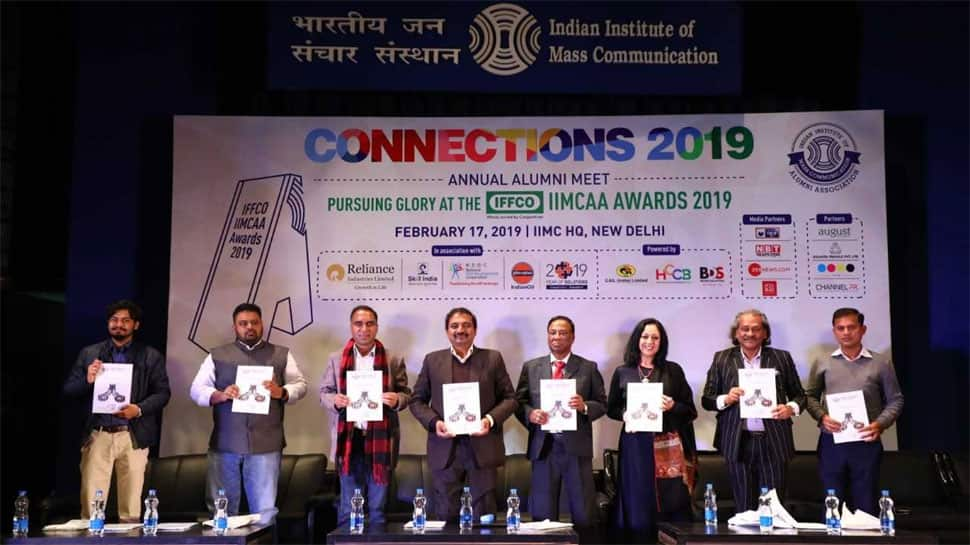 Speaking on the occasion Mr KG Suresh, Director General announced several new initiatives taken by IIMC and shared recent achievements of the institute including getting a letter of intent to become a deemed university. Mr Suresh said, "Our Alumni have made a mark for themselves bringing laurels for themselves and for the institution."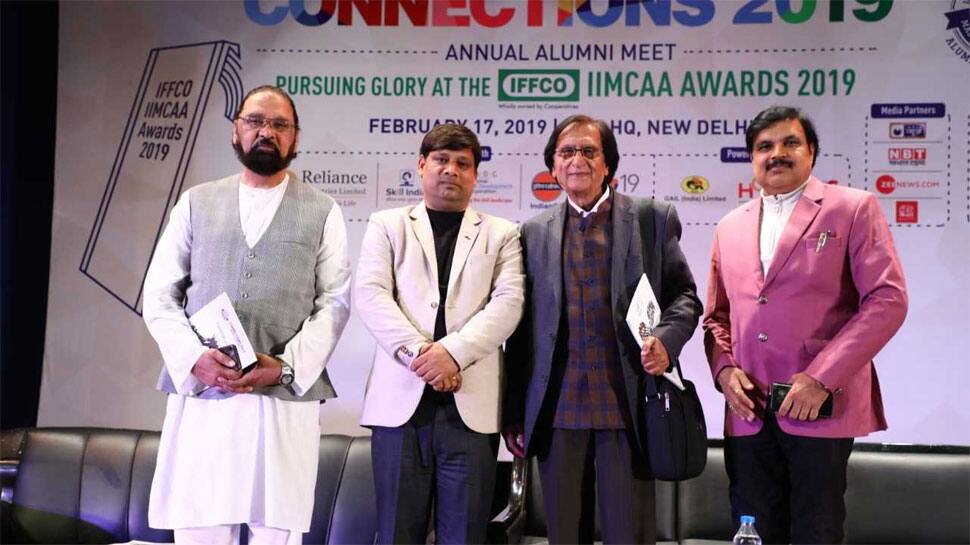 IIMCAA president Prasad Sanyal, in his presidential address, announced to start IIMCAA Medical Assistance Fund for alumni in medical need which will be chaired by a committee led by Mr Kalyan Ranjan. IIMCAA also announced to give seven scholarship of Rs 25,000 each to IIMC students every year.
In the 3rd IFFCO IIMCAA Awards, 35 mass communication professionals were awarded cash prizes of Rs 21,000 to Rs 51,000. This year, Tuberculosis awareness campaigner Nandita Venkatesan felicitated as Alumni of the Year and Goonj Co-Founder Meenakshi Gupta felicitated for Public Service.
Awards were given in various categories including 11 awards in reporting, 12 awards in production, 9 awards in advertising, PR and communications and one in media research. Shruti Jain was awarded the highest winning amount of Rs 51,000 for Agricultural reporting while others received the winning amount of Rs 21,000.
The alumni association of this prestigious media institute organises meet-ups every year in almost every city around the nation. Last year, IIMCAA Connections began on February 18 from Delhi. Chandigarh was the last stop after Dhenkanal in Odisha, Mumbai, Hyderabad, Jaipur, Ahmedabad, Lucknow, Bengaluru, Guwahati, Kolkata, Bhopal, Ranchi, Patna and Singapore.
Live Tv