Indore: Spiritual guru Bhayyuji Maharaj on Tuesday allegedly committed suicide by shooting himself. He left a suicide note which said, "Somebody should be there to handle duties of family. I am leaving, to much stressed out. Fed up (sic)."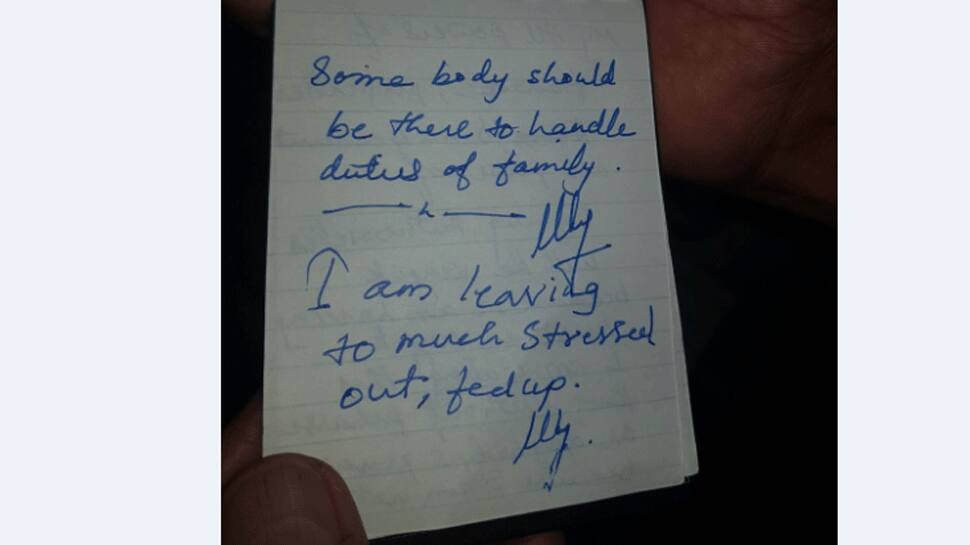 "Bhayyuji Maharaj has committed suicide by shooting himself," Indore's Deputy Inspector General (DIG) HC Mishra said. He shot himself at his home, the DIG added, as per PTI. 
Visuals from Bhayyuji Maharaj's residence in Indore. DIG Harinarayanchari Mishra says, 'we have seized the suicide note. In the suicide note, he has mentioned mental tension but the reason for the tension is not known as yet. We are investigating the case.' #MadhyaPradesh pic.twitter.com/f6gyHeKDVz

— ANI (@ANI) June 12, 2018
Bhayyuji Maharaj, whose original name was Uday Singh Deshmukh, was one of the five 'saints' to whom the Shivraj Singh government of Madhya Pradesh had granted Minister of State (MoS) rank in April.
However, he had refused to accept it, saying "a post holds no importance for a saint". Prior to becoming the spiritual guru, Bhayyuji Maharaj had done a modelling stint.
He enjoyed a large following among politicians and film stars. Mostly all Maharashtra CMs including the incumbent, Devendra Fadnavis and former president Pratibha Patil used to pay obeisance to him.
When India Against Corruption (IAC) movement led by Anna Hazare was at its peak some years back, he had negotiated with the agitators to break their fast. 
(With PTI inputs)