Tunisha Sharma had video call with Tinder date Ali for 15 minutes before her suicide, claims Sheezan Khan's lawyer
Vasai Court in Maharashtra on Monday adjourned the hearing on the bail plea of Sheezan Khan, an accused in the Tunisha Sharma death case, till January 11.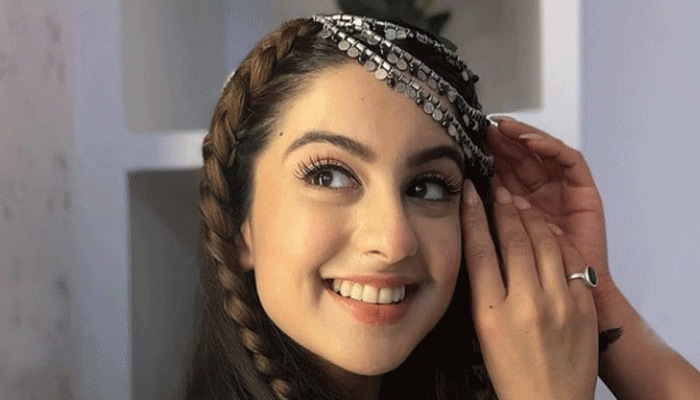 NEW DELHI: Actress Tunisha Sharma, who committed suicide on December 24, 2022, had a video chat with a man named Ali around 15 minutes before she claimed her life in the make-up room of her former boyfriend Sheezan Khan. Tunisha's ex-boyfriend Sheezan Khan was accused of abetting her death and was detained by the Vasai Police, hours after the actress' death. He is currently in the judicial custody and is being interrogated by the police in the actress death case.
During his bail hearing today, Sheezan's lawyer Shailendra Mishra told the Vasai court that after her breakup, Tunisha joined Tinder and matched with a person named Ali with whom she apparently went on a date. "In the last 15 minutes, she spoke to Ali on a video call. So it's not me but Ali who was in touch," he said on behalf of his client.
Tunisha had confided in co-actor Parth and shown the rope with which she planned to end her life, and she had suicide on her mind, Sheezan's lawyer said. "When I overheard this conversation, I intruded and contacted her family, informed them, and asked them to take care of her," he said for his client.
Meanwhile, Tunisha's mother Vanita Sharma levelled fresh allegations against Sheezan saying he used her late daughter to meet his expenses for drugs. Vanita had also denied the claims of Sheezan's family that Tunisha was being 'neglected' by her mother which led her to depression, and said that the late actor loved her very much and shared everything with her.
Speaking to ANI, Tunisha's mother on Sunday said, "I do not need to explain to anyone what relationship I shared with Tunisha. Tunisha was my daughter, she was the closest to me. She loved me very much. Even she used to sleep with me and used to share everything with me."
Live Tv