New Delhi: Popular Bhojpuri actress and fitness freak Gargi Pandit has set her eyes on anchoring TV shows. The famous star will be seen hosting Navratri special show on Bhojpuri channel and for that, she is putting in her best foot forward.
The actress has been shooting her special episodes on the sets on Big Ganga channel. When asked about her new innings as an anchor the actress stated that 'acting' and 'hosting' a show are two different things. "I am very happy that I am hosting Navratri special show for Big Ganga. I would like to pray to Maa Durga and seek her blessings to make this show a huge success", she added.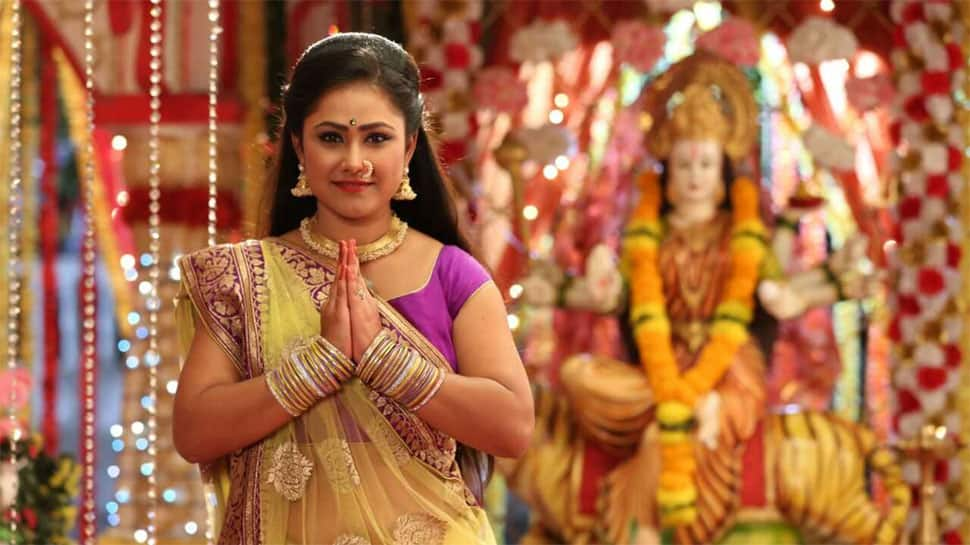 Besides her new role as a TV host, Gargi is excited about the positive response her film has got on YouTube. Her film has garnered more than 40 lakh views in just a week. The actress is known for working hard to make her work stand out and that's possibly the reason why she is counted amongst the best ones, Bhojpuri industry has.
On the work front, Gargi has some interesting projects lined up. She will be seen in Bhojpuri film titled 'Karm Yug', a film made under Amrit Film Productions. Its trailer got over 246,230 views in 24 hours on YouTube. Also, she will be seen in Rajkumar R Pandey's 'Dulhan Chahi Pakistan Se 2' and Sanjeev Mishra's upcoming venture 'Badrinath'.