(Reported by Neeraj Gaur)
NEW DELHI: The Delhi Police have arrested nine persons for allegedly committing fraud and cheating in the physical fitness test conducted by the officials of the Central Ordnance Depot in Delhi Cantt, said reports on Wednesday.
According to reports, the nine men in question were detained on Tuesday and handed over to Delhi Police on Wednesday after they were caught appearing on behalf of other candidates during the physical eligibility test for recruitment to various posts of Tradesman Mate.
The physical test was held at the Central Ordnance Depot in the Delhi Cantt locality on July 24 during which these people were arrested, Vijay Kumar, Deputy Commissioner of Police, Delhi said.
The physical eligibility test for Tradesman began around 7 am at the Delhi Cantt Ground during which nine people appeared as dummy candidates for other aspirants, he informed.
The top cop said that during the physical fitness test, the documents of few aspirants were verified by the Army officials due to suspicion over their genuineness and their photographs were matched with that of aspirants called for the test.
The ammunition depot staff also found that nine of them had forged their documents and appeared on behalf of other candidates, he added.
Their face and signatures also did not match with that of the original applicants.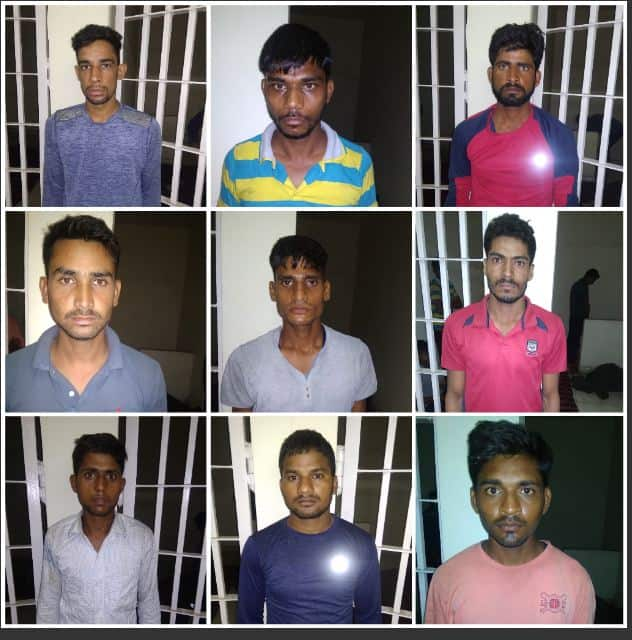 After a proper investigation by the Army, the nine suspects were handed over to the Narayana Police for further action.
They have now been booked under Sections 419, 420 of the Indian Penal Code.
Seven out of the nine arrested are from Ferozabad, Uttar Pradesh; one from Haryana's Jind and the other from Agra.
They have been identified as Kehar Singh, Shilesh, Avaneesh Kumar, Ram Avatar, Sonu, Deepak, Sandeep Kumar, Naval Kishore and Bantu.
The physical examination test is the first step in the recruitment for Tradesman Mate, and those who qualify this are allowed to appear in the written test.
It is to be noted that the physical fitness test for recruitment to several vacant posts of cook, carpenter, barber and tailor is being held under the Tradesman Mate category.
The Delhi Police is now trying to ascertain if nine suspects had appeared on behalf of other candidates in other Army recruitment examinations and their possible link to officials in the armed forces.