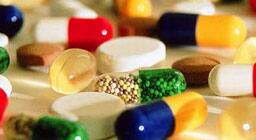 New Delhi: Painting a scary picture of the healthcare sector in the country, a FICCI committee today said that 15-20 per cent of medicines sold in India are fake.
"Share of fake/counterfeit medicines is estimated at 15- 20 per cent of the total Indian market," according to a report of FICCI-National Initiative against Piracy and Counterfeiting.
It said market for counterfeit products in the country is estimated at around USD 600 billion a year.
The fake products market in India has grown by over 10,000 per cent over the last two decades.
It said that CASCADE (Committee on Anti-Smuggling and Counterfeiting Activities Destroying Economy) was set-up by FICCI is working in conjunction with the government, enforcement agencies and the media to find out the solution for the problem.
Around 27 products have fake versions in the market, including drugs, eatables, cosmetics, toiletries, packaged foods, software and cigarettes, it said.
About 10 per cent fake soft drinks are sold in the country, it said adding 74 per cent and 21.5 per cent of software and cigarettes, respectively, sold in India are fake.
Share of fake cosmetics, toiletries and packaged foods, stood at 10-30 per cent.
"FICCI CASCADE plans to have session with the enforcement agencies, media to sensitise the consumers," said Anil Rajput, senior vice-president, corporate affairs, ITC Ltd.
It has also launched joint publicity campaign with the ministry of consumer affairs under the "Jago Grahak Jago" cand "Bhagidari" with Delhi government.
The committee is also doing in-depth research to gather reliable information on the economic impact of illicit trade in counterfeit goods in core sectors of industry aimed to find out the magnitude of this threat on the country`s economy.
PTI