New Delhi: INX Media is not the only case under investigation for receiving Foreign Investment Promotion Board (FIPB) approval with the help of Karti Chidambaram.
 
As per reports, 54 FIPB approvals issued by the finance ministry in 2004-2009 are being investigated. Congress leader and former finance P Chidambaram's role is said to be under the scanner.
 
Following is an affidavit filed by ED in December 2017 before the Supreme Court: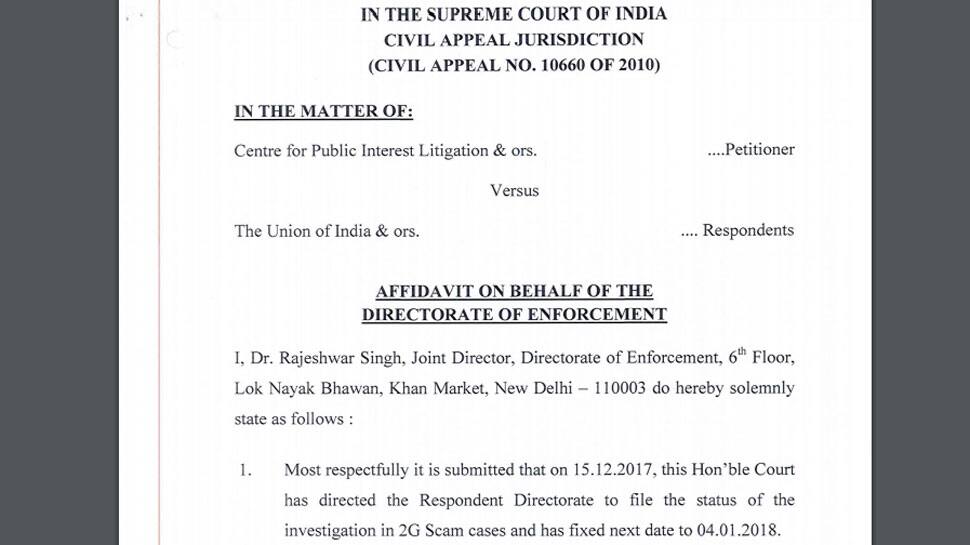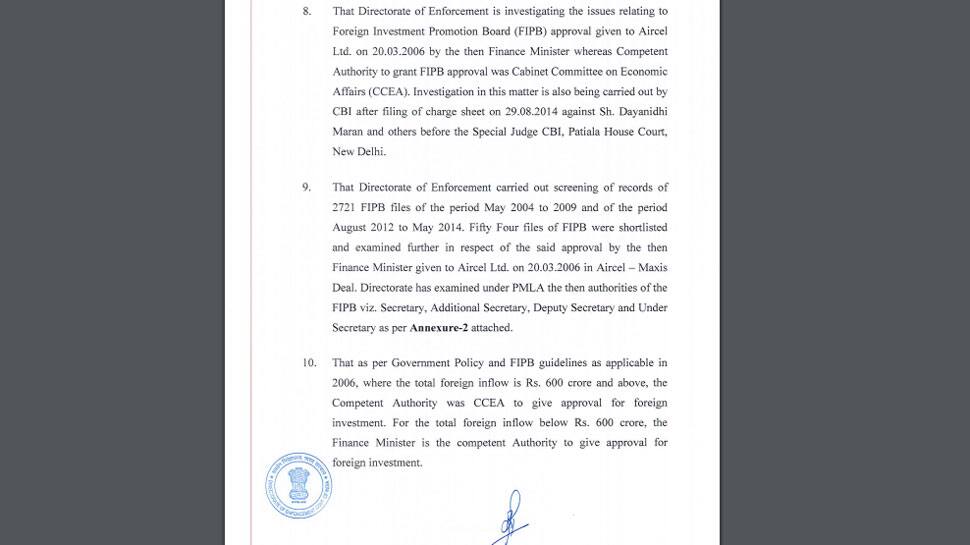 Meanwhile, Karti Chidambaram will undergo three more days of custodial interrogation in the INX Media case with a Delhi court on Tuesday extending his CBI custody.
The agency, which produced the son of P Chidambaram before special judge Sunil Rana after his five-day police custody expired, said an extension was needed as there were "new revelations". The further custodial interrogation was necessary to confront him with "new facts", it added.
Though there was "substantial progress" in the last four days of investigation into the case, he "had not been cooperating" and not disclosing passwords to his phones, it said.
His answer to every question was, "I am politically victimised", the agency added. The agency also alleged that witnesses in the case were being approached and evidence destroyed.
The CBI, which had sought nine days of police custody of Karti, said he was taken to Mumbai and confronted with Indrani Mukerjea, one of the then promoters of INX Media, at the Byculla prison and her statement was just one of the evidence.
Senior advocate Abhishek Manu Singhvi, appearing for Karti Chidambaram, said the CBI just wanted to keep him in custody by hook or by crook.
On March 1, 2018, the court had allowed Karti's custodial interrogation by the CBI for five days, saying there was a need to unearth the larger conspiracy in the INX Media case and his presence would serve an important purpose.
Karti Chidambaram was arrested on February 28, 2018, at Chennai Airport on his return from the United Kingdom, in connection with the FIR lodged on May 15,2015, alleging irregularities in FIPB clearance to INX Media for receiving overseas funds worth about Rs 305 crore in 2007 when his father was finance minister.
(With PTI inputs)