New Delhi: The cricketing world is yet to recover from the loss of Phillip Hughes. At 25, the left-hander had plenty of cricket left in him. While the schedule of the forthcoming India-Australia series has been delayed due to the tragedy, it is overwhelming too see the tributes that have poured in from all across the world.
The touching #putoutyourbats tribute received an incredible response on social-media, where people from all walks of life put out their bat in support and affection towards Hughes.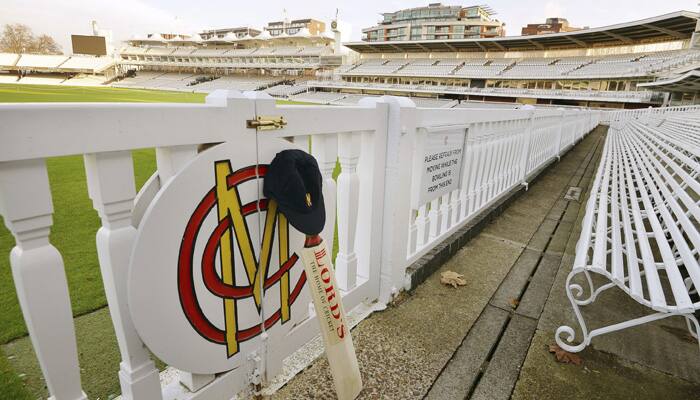 A cricket bat and cap rest against the boundary fence at Lord's Cricket Ground, the home of modern cricket, in London Friday Nov. 28, 2014, in memory ofPhillip Hughes
A row of bats with messages are lined up as a tribute for Phillip Hughes at the Sydney Cricket Ground in Sydney.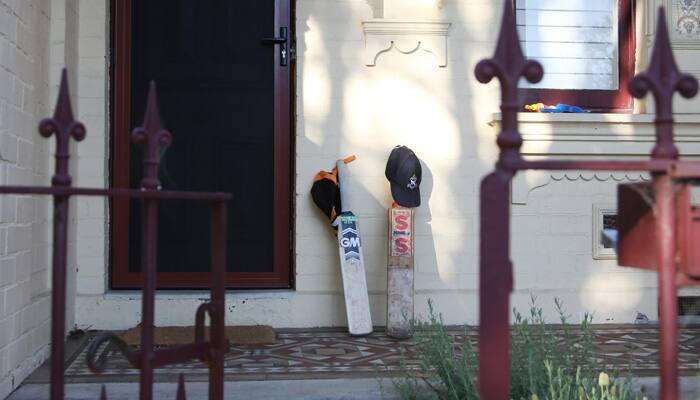 A pair of cricket bats are displayed at the front door of a home in Sydney as a tribute for Phillip Hughes.
Amid celebrities, the tributes were not limited to the cricketing cognoscenti, as tennis stars - Rafael Nadal, Andy Murray – too joined in.
"Shocked about the news of Oz's cricketer Phil Hughes. My thoughts with the family and the cricket fans," said Nadal.
"Phillip Hughes Death is so incredibly tragic... Thoughts go out to his family and to Sean Abbott in this very difficult time for them all," tweeted Murray.
The Wales Rugby Union also paid their respect to Phillip Hughes with a one-minute silence before the International Rugby Union match between Wales and South Africa at the Millennium Stadium, Cardiff, Wales.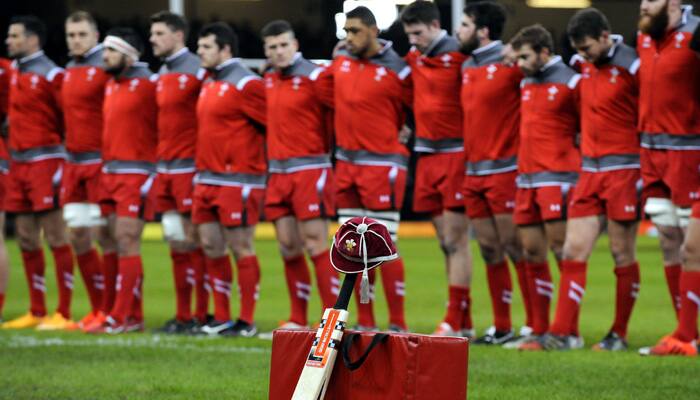 Floral tributes were also paid at several places in memory of the left-hander.
A jogger stops to look at tributes that continue to be displayed at the Sydney Cricket Ground for Phillip Hughes.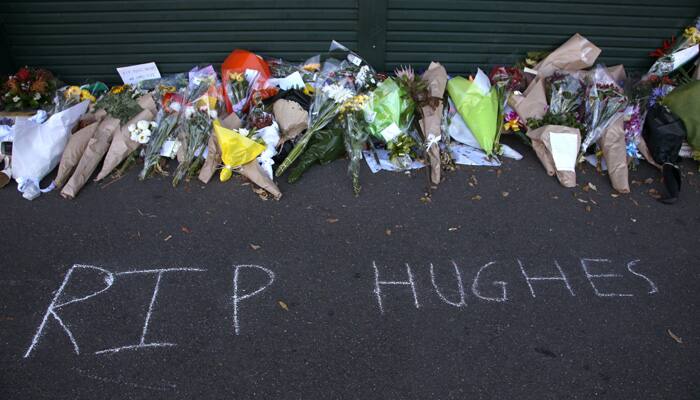 Several junior cricketers in and around Australia retired on the weekend with their score on 63. One junior cricketer made 37 and he walked off. When asked why he did so, the young lad said, "I finished his 100 for him".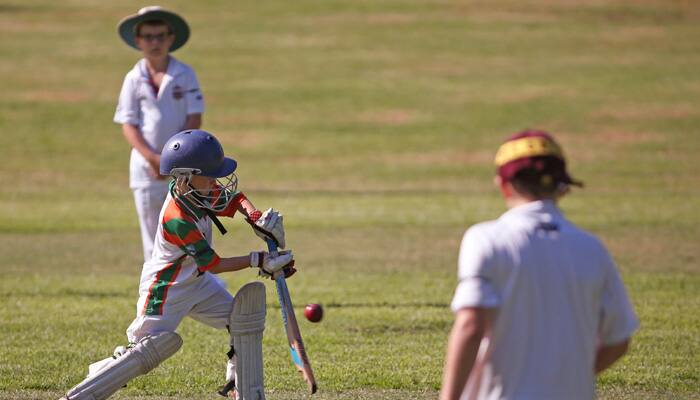 Notably, Hughes was hit by a Sean Abbott bouncer during a Sheffield Shield game between South Australia and New South Wales at the Sydney Cricket Ground on Tuesday.
Hughes was rushed to St Vincents hospital in a critical condition, where two days later, he succumbed to injuries.
Hughes' funeral will be held at his hometown of Macksville on Wednesday.