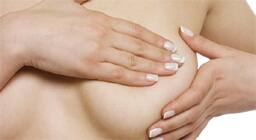 Islamabad: Every year 40,000 women die due to breast cancer in Pakistan, which has one of the highest incidences of the disease in Asia, experts have said.
One out of every nine women in Pakistan faces risk of the disease, while the prevalence of breast cancer was the highest amongst all types of cancer in the country -- 38.5 percent, Dawn News reported.
This information was shared by speakers at a workshop held in Islamabad to inaugurate the "Pink Ribbon Campaign".
The pink ribbon is an international symbol of breast cancer awareness. Pink ribbons, and the colour pink in general, identify the wearer or promoter with the breast cancer brand and expresses moral support for women with breast cancer.
The campaign, supported by the Higher Education Commission (HEC) and the Pakistan Atomic Energy Commission (PAEC) cancer hospital, marks 2012 as the "Pink Ribbon Youth Year".
Omer Aftab, national coordinator for the Pink Ribbon Campaign, said that fortunately breast cancer can be detected and cured at a very early stage.
Early diagnosis increases chances of survival to more than 90 percent.
Therefore, it was important to focus on prevention and diagnosis rather than cure.
"The recent trend in Pakistan has shown that breast cancer incidence is alarmingly high in young girls. On the other hand, older women are reluctant in getting medically checked at regular intervals," he said.
"This issue can be addressed using daughters who are normally closer to the mothers and they can be used as influences for the older generation.
They can motivate their mothers for a regular breast examination and medical check-up," said Omer.
This year, over 25,000 students from 15 colleges and universities of Islamabad and 500,000 youths from 500 educational institutions all over the country will be taught about breast cancer this year, he said.
Fazal Sattar, additional secretary of Pakistan Post, said 500,000 postage stamps have been introduced to create awareness about the disease.
Noor Amna Malik, head of the learning and innovation department of the HEC, told Dawn that awareness programmes should not be same as those of Western countries.
"Environment, culture and lifestyle of east and west are different due to which methods of cure can also differ. One of the basic reasons of our problem is poor literacy rate. In India, just because of better literacy rate, breast cancer ratio is ten times lesser as compared to Pakistan," Malik said.
IANS